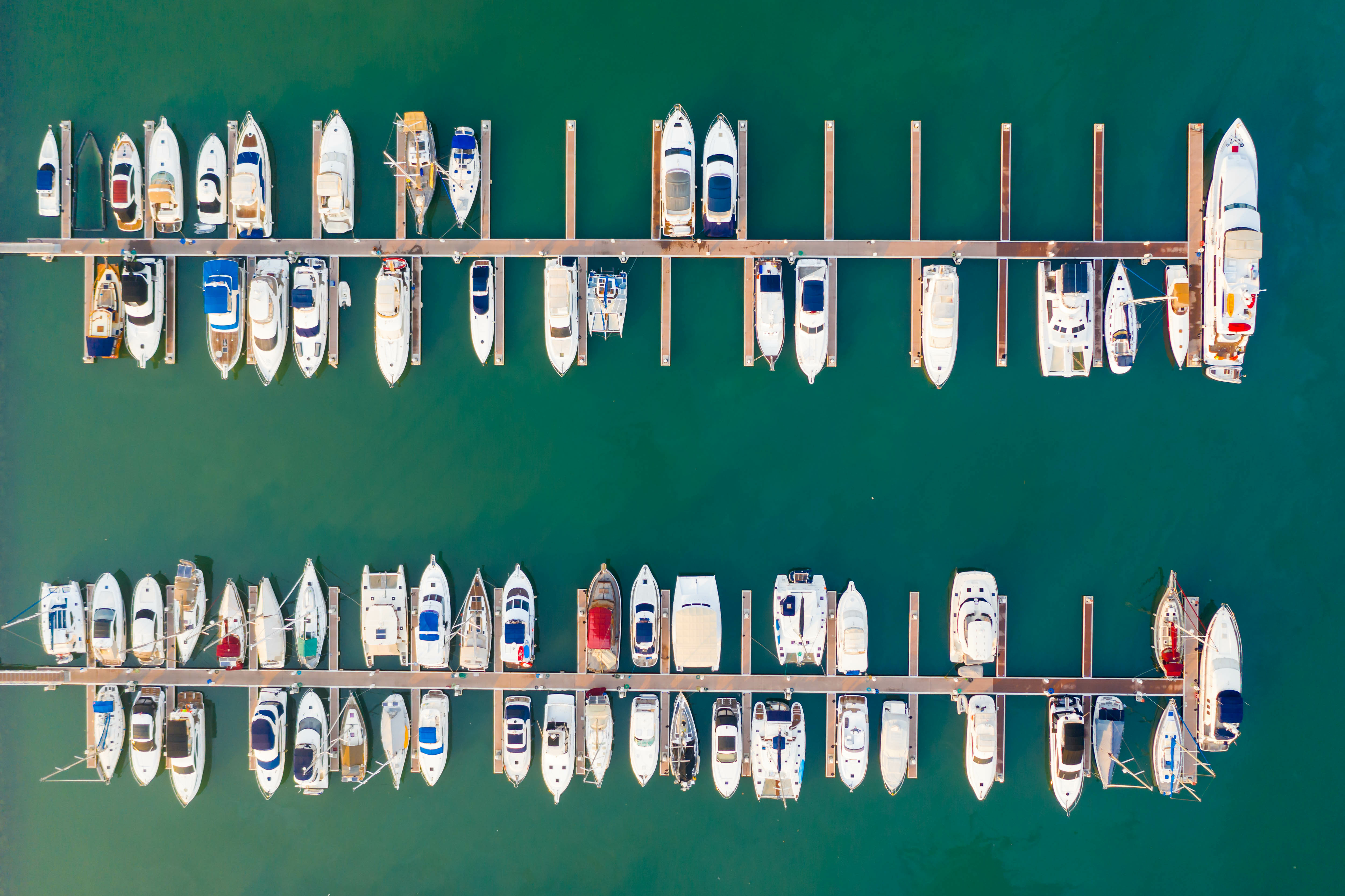 Opening a Business in Cyprus in 2023: Why It's Worth It?
Business in Cyprus is of interest to investors from all over the world because of the country's low taxes, financial security, economic stability, and rapid pace of development. Let's consider what kind of business is most profitable in Cyprus in 2023, whether to open a new company, or whether it is better to invest in a ready-made business and the current conditions for opening a company in Cyprus in 2023.
The turmoil in the world's political and economic landscape has led many investors to seek a «haven» for their assets. Given the coming crisis in 2023, asset diversification seems to be a possible guarantee of financial security. However, investments in information technology still seem to many to be unreliable and untrustworthy due to only developing security protocols in this area. Therefore, many investors prefer to invest in a classical business — for example, in real estate or the services and sales of goods. And in this sense, Cyprus fits best into the picture of the «alternate airfield» world.
The Republic of Cyprus attracts the attention of business people from all over the world. The island state has something to offer and something to interest everyone who is already doing business or is about to become an entrepreneur. The country's government actively encourages foreign investors, creates comfortable conditions for business, and Cyprus' membership in the EU offers good prospects for finding partners in Europe.
The profit tax for companies is 12,5% (one of the most favorable rates in Europe). For companies that create intellectual property in the work process, there is a legal way to reduce it to a rate of 2,5%. And the tax deduction for investments of private investors in innovative companies is up to 150 thousand euros.
Given certain risks and the coming recession of 2023, certain types of businesses come to the forefront regarding relevance and profitability because they provide security.
Let's talk about what kind of business is better to open in Cyprus and consider 4 main directions:
tourism;

real estate;

agroindustry;

energy.
Tourism in Cyprus — an investment based on high demand
Tourism is one of the main sectors of the economy of Cyprus and a promising area for investment. Opening a business in Cyprus in the field of tourism can be a profitable idea, as it is an area with high growth potential and profitability.
One of the main advantages of investing in tourism in Cyprus is the country's geographical location and climatic conditions, which provide an attractive and comfortable holiday almost all year round. Cyprus is also a popular destination for weddings, honeymoons, conferences, and other business events. The interest in affairs of this kind does not wane throughout the year.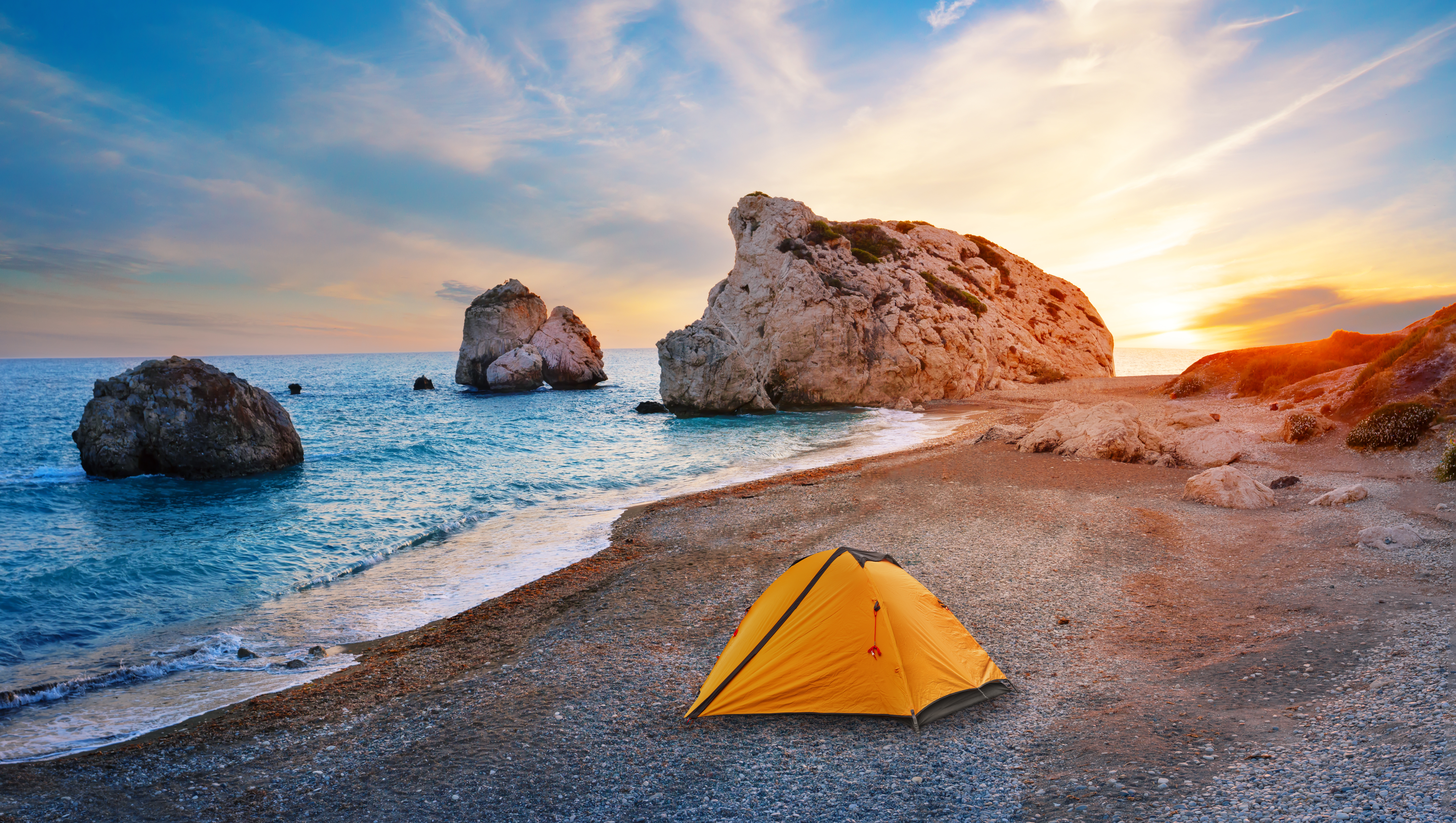 Tourism in Cyprus in 2023 to Grow to 5 million tourists a Year
Tourism destinations
In the field of tourism in Cyprus, you can choose from a variety of destinations, such as:
Hospitality business — opening a hotel, hotel, apartment hotel, or villa for rent. Tourist flow is constantly growing, increasing the demand for vacation rentals yearly. The construction of new luxury hotels needs an influx of investment. Such real estate often brings an ROI of 8%.

Restaurant Business — opening a restaurant, cafe, or bar in Cyprus. This is an excellent option for the tourism business. Cyprus is famous for its cuisine, which combines elements of the Mediterranean menu and the cooking of different nations worldwide. Not only tourists but all locals are very fond of spending time in a café or restaurant, preferring ready-made food to home cooking.

Transportation business — opening a cab service or renting cars, motorcycles, or bicycles can be a promising business direction. For 2023, cabs are underdeveloped and need to create a high service and increase the number of cars.

Excursion business. Cyprus is a country rich in history and cultural heritage with beautiful nature. Opening an excursion company or agency can be a profitable tourism business.

Business services for tourists — opening an agency to organize tours, book hotels, and tickets, rent property, organize events, etc. This is a promising area for business in Cyprus.
The cost of investment depends on the direction of the business and can range from a few thousand to millions of euros. Profitability also depends on the chosen destination, competition, seasonality, and other factors. However, given the growing tourist flow to Cyprus, tourism remains one of the most promising in business. It brings the most significant profit to the country's economy.
Forecast of tourism profitability
In 2021 the Cypriot tourism sector began to recover after the decline in tourist traffic due to the COVID-19 pandemic and reached about 2 million (for comparison, in 2020, the tourist traffic was only little over 600,000 people). According to the Ministry of Tourism of Cyprus, in 2022, the number of tourists reached more than 3.2 million, which is already almost a «pre-crisis» level. In 2023, the inflow of tourists is expected to reach 5 million.
On average, the annual 4 million tourist flow is almost 16% of the country's total GDP. And according to the Cyprus Tourism Organization, the average spending of a tourist in Cyprus rose to 842.49 euros in 2022, compared to 790.63 euros in 2021.
In the first half of 2022, tourism revenues reached 835 € million, showing a significant increase compared to the corresponding period in 2021, an increase of 88% year on year. Between January and September 2022, tourism revenues reached 1.96 billion euros, compared to 1.04 billion euros in 2021.
According to the forecasts of the Cyprus Tourist Office, in 2022, Cyprus can receive more than 5 million tourists, which will lead to the further development of the tourism sector and increase revenues from it.
Thus, it is expected that in 2023 tourism will become even more vital due to the positive dynamics of the recent post-pandemic years. Therefore, this is a promising and profitable field for opening a business in Cyprus.
Real estate in Cyprus: investment in residential and commercial real estate
Real estate in Cyprus is one of the most promising areas for starting a business. The country is a popular destination for foreign investors and locals for real estate investments. Here are a few reasons why real estate can be a good destination for starting a business in Cyprus:
The island's popularity as a tourist destination — millions of tourists every year create a high demand for rental and purchase of real estate in tourist areas.

Attractive conditions for investment — the country provides various benefits and privileges for foreign investors, including foreign real estate buyers. For example, you can get permanent residency in Cyprus by an expedited procedure for 2 months if you purchase 300,000 euros plus VAT.

The growing real estate market has grown steadily in recent years, making it attractive to investors. In 2022 property prices rose by an average of 4,7% (in 2020, the increase was only 3,3%), and sales of properties in 2022, according to the Central Bank of Cyprus, grew by 42,3% compared with the previous year, 2021.

Diverse opportunities — real estate in Cyprus is represented by a wide range of properties, including apartments, villas, offices, and commercial space. This lets you choose the most suitable object for a specific business plan.

High profitability. Renting an apartment or villa in Cyprus has a high yield. The product can be up to 8-10% per annum in some tourist areas, a profitable investment.
Of course, opening a real estate business in Cyprus requires certain investments. For example, when buying real estate, you need to consider the cost of the object, taxes, agency services, and other fees.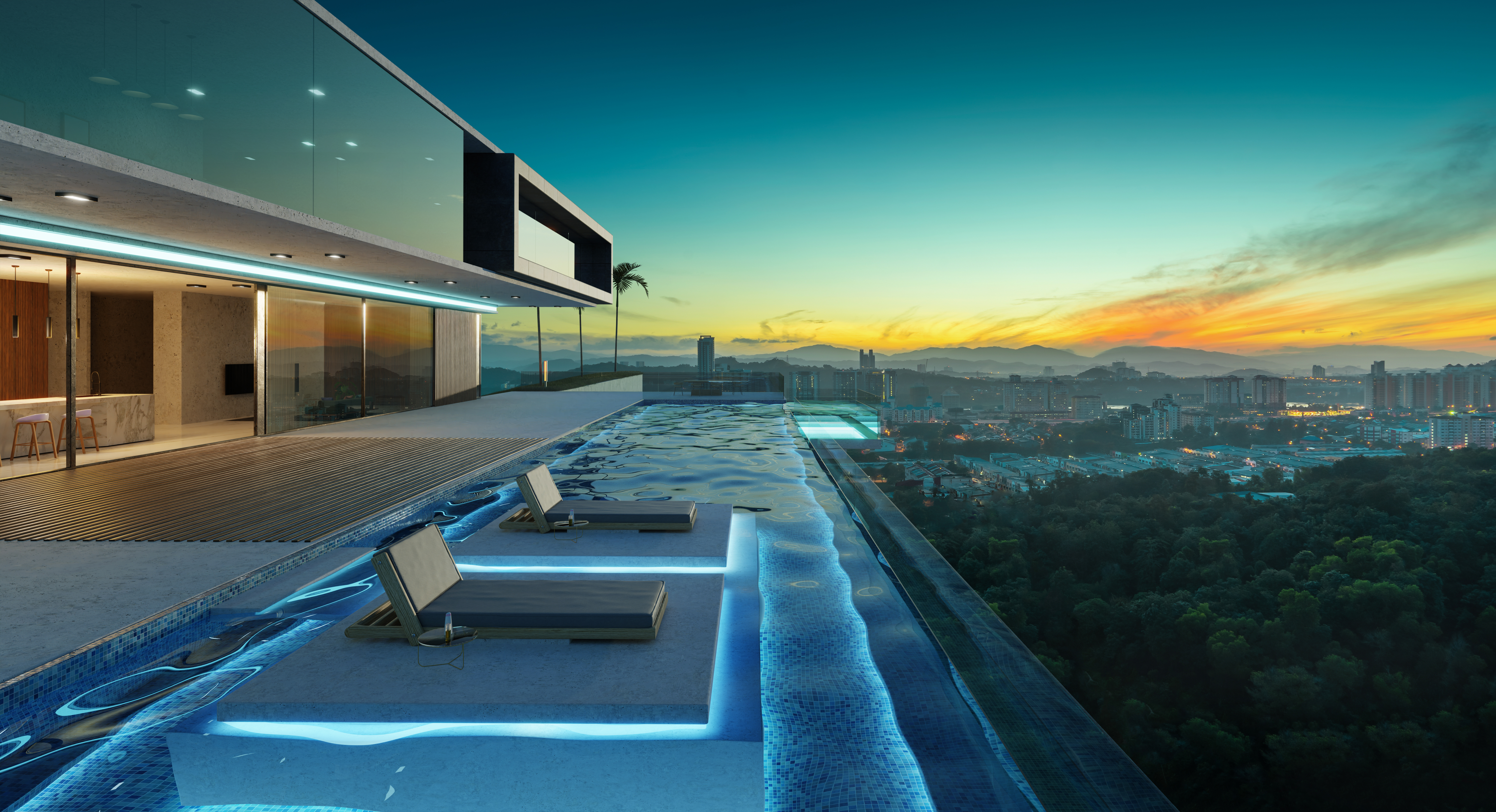 Real estate in Cyprus is one of the most profitable businesses, securing assets better than banks
The most profitable types of real estate
The most lucrative type of real estate for rent is an apartment or villa on the beach or overlooking the sea. Cyprus is a popular resort, and many tourists prefer to rent accommodation near the beaches during the high season, which lasts from May to September, and rental prices double.
You can also consider buying property for commercial purposes, such as hotels, hotels, apartment hotels, or multi-story buildings for rent. But this requires more initial capital and knowledge in this area.
An essential aspect of choosing a property for rent is its location, convenience, and quality. For example, properties near major cities and tourist attractions can be more popular with tourists and, therefore, more profitable. It is also essential to pay attention to service and maintenance staff to create an attractive and comfortable space for guests.
On average, the rental income from property in Cyprus can range from 5% to 10% of the property value per year. However, this can vary greatly depending on the location, quality, and demand for real estate. So, for example, the highest rental price in Cyprus is Limassol. As a fashionable resort, Paphos is very much in demand for hotels and apart-hotels, the ROI of which is usually higher than 4-8%. Nicosia, the country's capital, shows increased demand for long-term rentals by locals, business lovers, and students.
Also, some investors profit from the resale of real estate — they buy objects under construction at a minimum cost and resell them at the stage of the finished object, when they increase in price. You can earn about 15% of the investment on the difference in prices.
High-margin facilities
In Cyprus, the highest margins are considered elite residential properties and commercial real estate in tourist areas. These can be villas, luxury apartments, hotels, restaurants, stores, etc., located in prestigious locations with high demand for real estate. Distress property can also be highly marginal, subject to several conditions and thorough analysis.
A distressed property is a property, most often in distress, which has fallen into financial difficulties with its previous owner and can be sold at a reduced price but requires repair, renovation, and reconstruction.
Distress property can be high-margin if purchased at a low price and then remodeled and sold at a higher price, making a profit. However, investing in such property can be risky because repairs or renovations require significant investment and time.
Thus, investing in property in Cyprus can be profitable but requires careful research and risk assessment. Since the island is ancient and with ancient buildings, you can find many properties needing renovation, which can bring good returns given the «right» location (for example, in the city center, where the business streams are concentrated, or on the tourist seafront).
The profitability of such a property may depend on several factors:
Purchase price: property can be purchased at a meager price because the owners may want to get rid of it as soon as possible.

Location: even if the property requires renovation, its location may make a big difference. A property in a good area with good rental or resale potential will be a good investment, even if it requires substantial funds for renovations.

Cost of renovation: The cost of renovation or restoration must be considered to bring the property into a rental or resalable condition. If the price of renovation work exceeds the property's market value after renovation, the investment may be unprofitable.

Rental potential: if the property can be successfully rented out after renovation, it can mean a steady income stream. The central role here is played by location and demand from the target audience.
You can read more about this property in our particular article.
Agribusiness in Cyprus is a sought-after business
Agribusiness in Cyprus is an important sector of the economy and can provide lucrative business opportunities. Cypriot farmers grow various products, including vegetables, fruits, grains, grapes, and olive oil.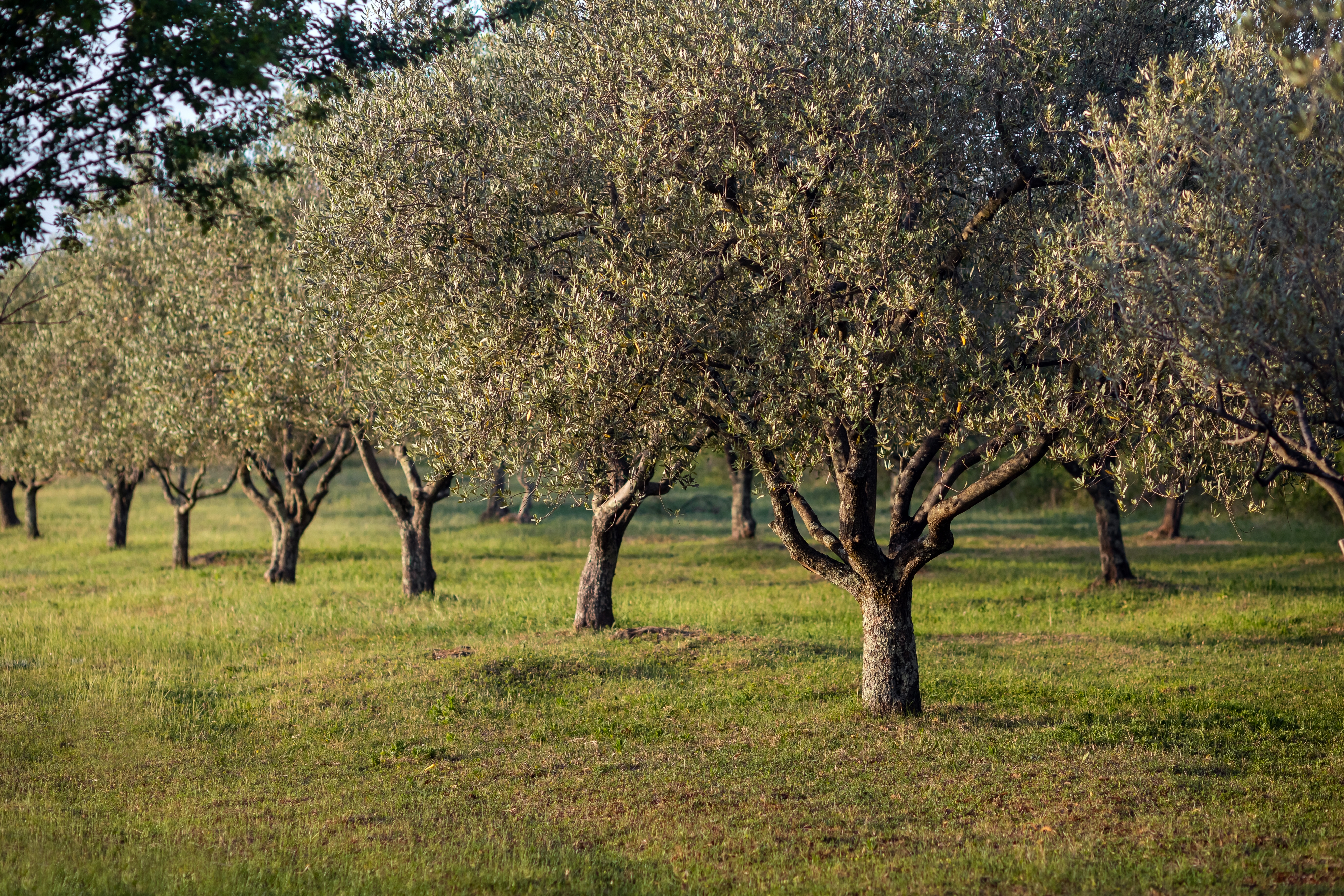 With an agribusiness in Cyprus, you can harvest several harvests of fruits, vegetables, and olives in a year
One of the critical advantages of agribusiness in Cyprus is the favorable climate and soil conditions, which allow for the growth of quality and tasty products with several harvests a year. In addition, Cyprus is a member of the European Union, making exporting its products to world markets possible.
Among the successful business ideas in agribusiness in Cyprus are:
Cultivation of olive trees and olive oil production. Cyprus is one of the largest producers of olive oil in the world.

Grape growing and wine production. Cyprus wines have a high reputation and are exported to various countries.

Cultivation of fruits and vegetables such as potatoes, tomatoes, cucumbers, and citrus fruits. These products can be exported to various countries in Europe and the Middle East.

Developing a tourist business on the farms, offering guests tours and the experience of participating in harvesting and producing produce.

Growing flowers and plants for sale both domestically and for export.
An essential condition for a successful agribusiness in Cyprus is the proper organization of production and the efficient use of resources such as water and land. In addition, it is necessary to consider the seasonality and quality standards of production. The cost of investment and potential profits are influenced by the chosen direction of the business and the production scale.
The cost of exporting agricultural products from Cyprus to other EU countries may vary depending on several factors, such as the cargo volume, the distance to the destination, the chosen mode of transport, etc. However, because Cyprus is a member of the European Union, exports to other EU markets are free of customs duties and restrictions on quantities.
In addition, Cyprus is conveniently located for exporting goods to Europe, the Middle East, and North Africa. The country also has a well-developed infrastructure for transporting goods, including two international airports and several ports.
Agribusiness in Cyprus as an example of production
Opening an olive oil business in Cyprus may require different amounts of money, depending on the scale of the project and the strategies chosen.
The costs at the initial stage will generally include the following items:
purchase of land and buildings to install equipment and production facilities;

purchase of necessary equipment and machinery for oil production, storage, and packaging;

hiring employees and paying their salaries;

paying bills for energy, water, internet, etc.;

obtaining the necessary permits and licenses.
On average, the start-up capital for opening an olive oil business in Cyprus can range from 100,000 to 500,000 euros.
However, it must be taken into account that in addition to the start-up costs, such a business also requires significant operating expenses on an ongoing basis, such as payment of employees' salaries, purchase of raw materials, etc.
Finally, it is essential to note that the success of the olive oil business in Cyprus can vary greatly depending on many factors, such as the quality of the product, market competition, marketing strategy, etc.
But what kind of profitability can be expected from this type of business? The ROI of olive oil production in Cyprus depends on many factors, including production volume, cost of production, oil prices, competition, etc. According to a study by Olive Oil Market, the average price of olive oil in Cyprus is about 5 euros per liter. A production cost of 3 to 4 euros per liter could lead to a profit of a few euros per liter.
However, it is worth noting that profits can fluctuate depending on the volume of sales, oil prices, and other factors. In addition, investing in marketing, promotion, and development of new products may be necessary to increase profits.
Also, wine production in Cyprus is an important branch of agriculture and can be profitable if properly managed. Cyprus has more than 50 wineries producing different types of wines. Cyprus wines are known for their quality and have a high reputation in Europe and other countries.
The profitability of wine production in Cyprus depends on many factors. In general, wine production can be reasonably profitable in Cyprus, especially if you have quality raw materials and know how to manage production. Roughly, the annual profit of a winery can range from 100,000 to 500,000 euros and above, depending on the volume of sales and product prices. However, to get accurate data on the profitability of a particular project, it is necessary to conduct a more detailed analysis of the market and the competitive environment.
Licenses for starting an agribusiness
To open an agro-production facility in Cyprus, it is required to obtain the appropriate licenses and permits from the government authorities. Specific requirements and procedures may vary depending on the type of production and its scale.
For example, the production and sale of olive oil in Cyprus requires a license for food products issued by the Ministry of Health. In addition, it may be necessary to register the business with the Cyprus Revenue Service and obtain permits from other government agencies such as the Department of Agriculture, the Production Permit Agency, etc.
Entrepreneurs planning to open an agribusiness in Cyprus are advised to consult professional consultants or lawyers to ensure that they fully comply with the requirements and legislation of Cyprus.
Energy in Cyprus — the Business of the Future
Cyprus is actively developing green energy projects to reduce dependence on imported fuel and reduce carbon dioxide emissions. Several main areas of green energy development in Cyprus:
Solar energy: Cyprus is one of the sunniest places in Europe, so solar plants are one of the primary renewable energy sources. In addition, solar power plants with a capacity of more than 1 MW are currently under construction.

Wind energy: Cyprus also has significant potential for wind energy. Wind farms on the island are at different stages of development, but new projects are expected to be launched in the coming years.

Geothermal energy: Cyprus has significant geothermal energy potential, which can be used for power generation and heating.

Biomass energy: Cyprus is developing biogas production from organic waste, which can be used for electricity generation and heat production.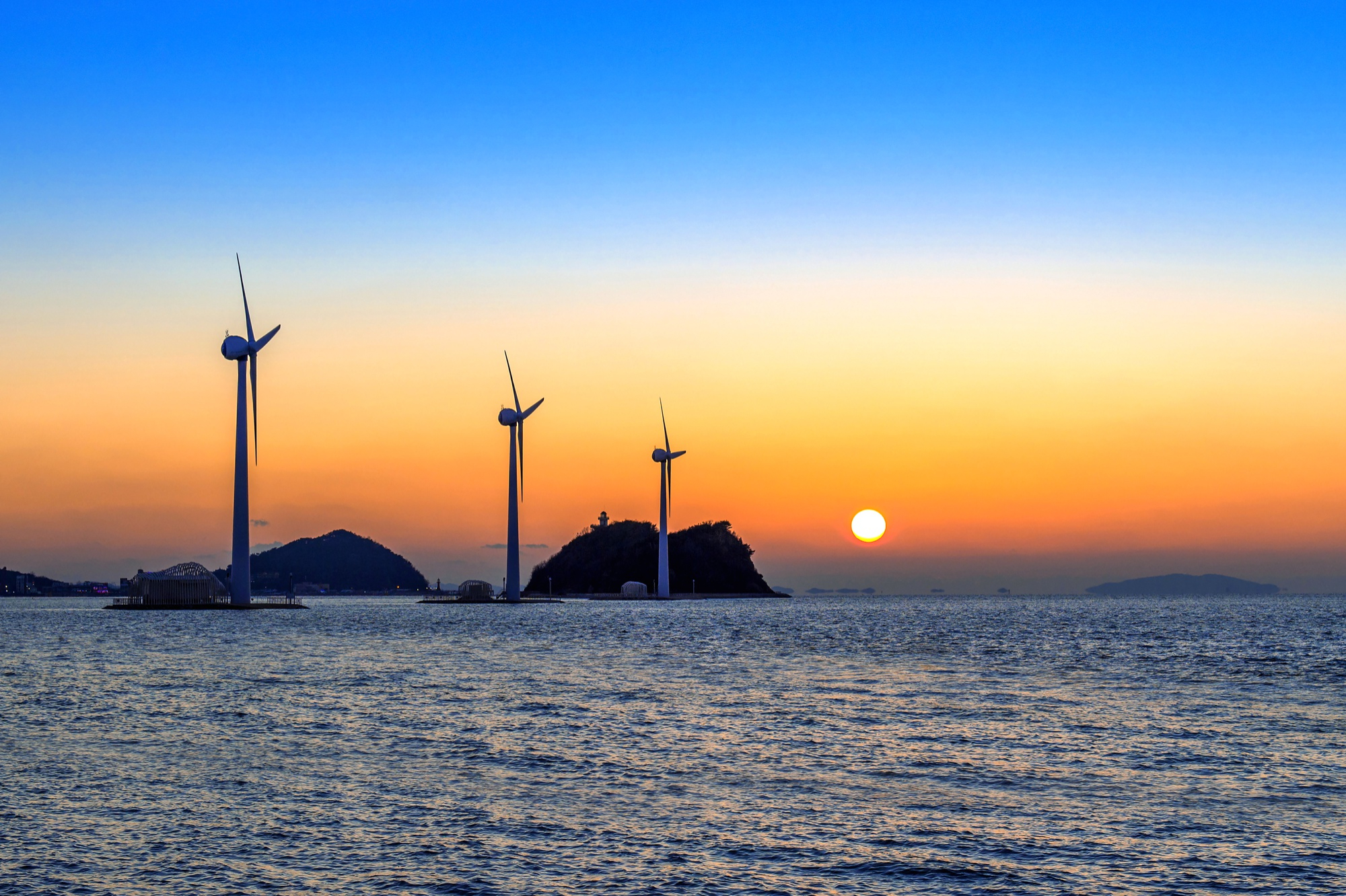 Energy — a new trend in Cyprus: Green energy is increasingly in demand, and its production will soon become widespread
Since all of these areas are just in the development stage, there is an opportunity for entrepreneurs to take their place in the field. In addition, Cyprus plans to introduce energy-saving technologies, such as the smart home and the use of electric cars.
Business areas in the field of energy
There are several areas in which you can open a business in the field of energy in Cyprus and get the maximum profit:
Alternative energy sources: Cyprus has a high potential for using alternative energy sources such as solar, wind, and geothermal. Opening a business to install and maintain solar panels and wind turbines can be very profitable in the long term, given that the Cypriot government encourages using alternative energy sources.

Energy Efficiency: Cyprus is one of Europe's largest consumers of energy per capita. Opening an energy-efficiency business that offers services to reduce energy consumption and optimize processes can be very lucrative. There is also a market for selling energy-efficient equipment.

Energy Trading: Cyprus is a member of the European Union and has access to the European energy market. Opening a business in the electricity trade can be profitable if the entrepreneur has sufficient capital and experience in this field.

Energy storage: with the development of alternative energy sources, the need for efficient energy storage systems is increasing. Opening a business to develop and produce batteries and other energy storage systems can be a promising direction.
Of course, opening a successful business in the energy field requires serious investment, experience, and knowledge. But with the right approach and planning, it is possible to achieve high profits in the long term.
How to open an alternative energy business: steps
Below are steps that can help you start a successful business in this area:
Define your business plan: Before you start, you need to determine precisely what your business will be. Consider renewable energy options, such as solar, wind, and hydropower. You can generate electricity, distribute and sell it, or provide installation and maintenance services for renewable energy systems.

Research the law: Before you start a business in the energy sector, you need to study the laws of Cyprus which govern this field. You must understand the requirements for permits and licenses and quality and safety regulations.

Get the necessary licenses and permits: To start an energy business, you must get the proper licenses and permits. Depending on the type of business, you may be able to obtain access to install solar panels, wind turbines, and hydroelectric turbines and produce and distribute energy.

Contract with customers: Once you have the necessary permits and licenses, you can start looking for customers. Consider contracting with individuals, commercial organizations, and government agencies.

Promote your business: As with any other business, effective company promotion will help attract more customers and increase revenue. Use marketing tools such as advertising, direct sales, and social media to draw attention to your business.
As an example of a successful energy business, we can look at Thylen Solar Systems, which installs solar panels and other renewable energy systems for private homes and commercial buildings. The company's business model includes selling and installing solar panels, as well as system maintenance and repair.
The production of energy from renewable sources is increasingly popular and in demand, as it is not only an environmentally friendly way of generating energy but also economically profitable. It is worth noting that the competition in this industry in Cyprus is relatively high. For a successful business, the company must have competitive advantages, such as high-quality equipment, fast and quality service, reasonable prices, and innovative solutions.
For example, a company such as Thylen Solar Systems can increase its profits by expanding into other areas related to renewable energy, such as installing systems to harness wind power or geothermal energy. The company may also consider expanding its customer base to include large corporate customers such as hotels, restaurants, hospitals, etc.
Overall, such a business has good prospects in Cyprus due to the growing demand for renewable energy and the competitive environment. Still, the company must focus on quality products and services, effective marketing, and innovative solutions to succeed.
Business immigration to Cyprus: why is it interesting for investors from all over the world?
Business immigration is the process of moving to another country to start a business or invest in an existing business in that country. It may also include obtaining a work or residency permit in that country.
Business relocation is usually done to obtain better economic opportunities or improve life quality. It can be especially attractive to people who want to expand their business abroad or invest their savings in another economy.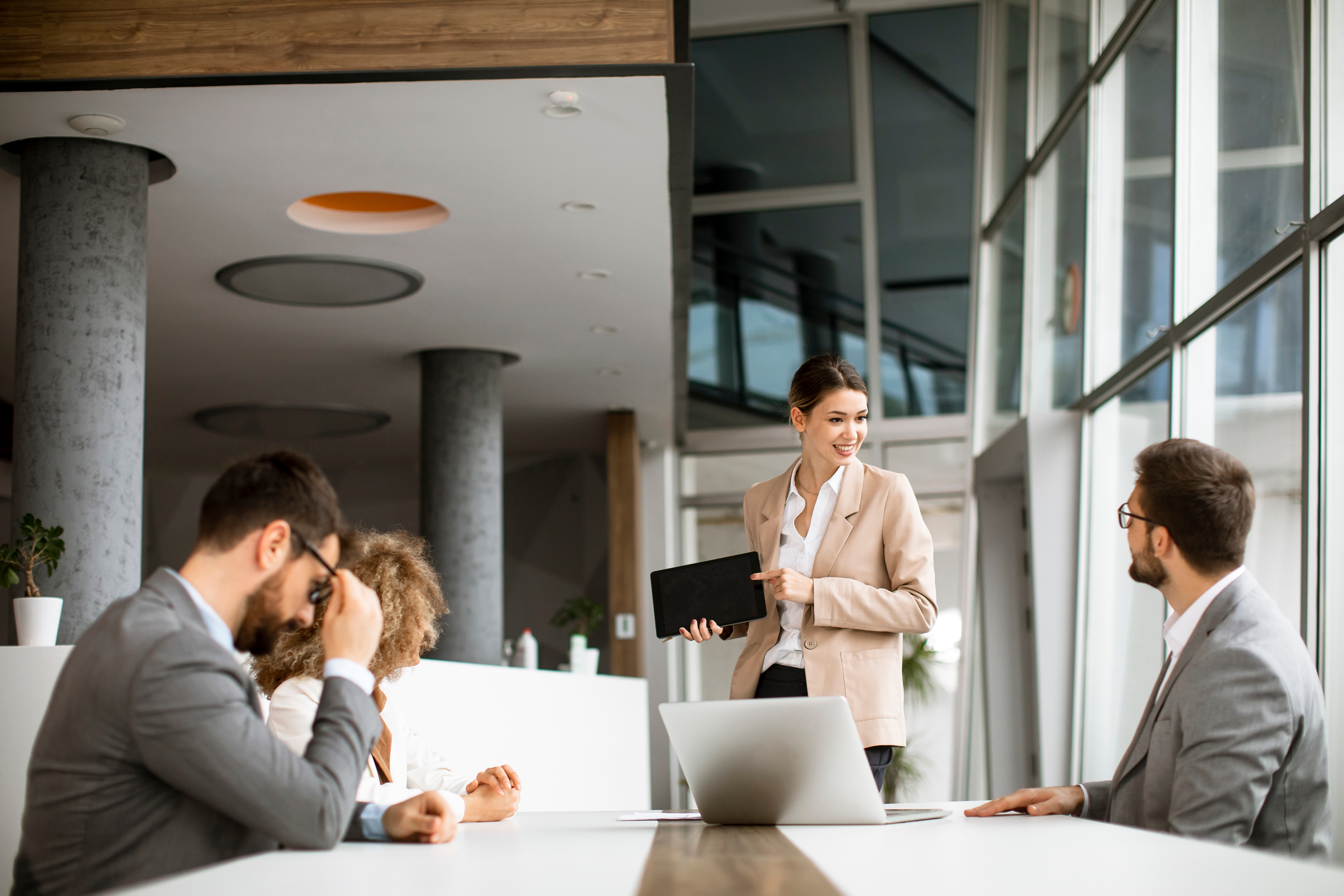 Business immigration is attractive to investors from all over the world because of low taxes and ease of doing business
Business immigration to Cyprus is attractive to investors from all over the world for several reasons:
Cyprus is a member of the European Union and has access to one of the largest markets in the world. This allows investors to use the island as a platform to expand their business in Europe and the world.

Cyprus offers many advantages to investors, such as low taxes (read more about taxes and rates

here

), a straightforward business registration process, and attractive investment conditions. The island state also offers permanent residence and residency programs, which may attract investors seeking access to the European Union.

Cyprus has a favorable climate, high security, and excellent infrastructure, making it an attractive place to live and work.

The country is strategically located between Europe, Africa, and Asia, making it ideal for businesses targeting these regions.
All these factors make Cyprus an attractive place for business immigration and explain why investors from all over the world are interested in this opportunity.
The advantages of business immigration to Cyprus
Regarding taxation, companies in Cyprus are subject to an income tax rate of 12.5%, one of the lowest in Europe. In addition, companies registered in Cyprus can be exempted from paying taxes on profits and dividends received from foreign subsidiaries. This is achieved thanks to the double taxation system and double taxation avoidance agreements that Cyprus has concluded with many countries.
In addition, Cyprus has an attractive system of taxation of individuals, especially for foreign residents. For example, property owners in Cyprus who are not tax residents are only taxed on their income from sources within the island and not worldwide. This means that income derived from sources outside Cyprus is not subject to income tax in Cyprus.
In addition, Cyprus has no inheritance tax, making the island an attractive destination for investors planning to transfer their business or fortune to their heirs.
A favorable tax system, a stable economy, a high standard of living and quality of education, a warm climate, and beautiful scenery make Cyprus an attractive place for business immigration.
Buy a ready-made business in Cyprus or create a new business: the nuances
Buy a ready-made business in Cyprus or create a new one - this is a question to which there is no definite answer, as everything depends on the specific situation and the entrepreneur's goals.
If you buy a ready-made business in Cyprus, you get an existing business with a customer base, established processes, and a team of employees. This can be an advantage for those who do not want to spend time creating a business from scratch and are willing to pay for the firm's readiness. However, buying a ready-made business can also have disadvantages, such as high purchase costs, the need to invest additional funds in development, possible problems in the already established team, and unforeseen risks and problems associated with the business.
On the other hand, creating a new business in Cyprus gives the entrepreneur more freedom in choosing the direction and development of the business. It allows you to start with low costs and a flexible structure. Creating a new business can also mean a lower level of risk, as you do not inherit unforeseen problems associated with a ready-made business. However, creating a new business can take time and effort and come with unexpected risks and issues.
Thus, when choosing between buying a ready-made business and creating a new one, you must carefully evaluate all possible risks and benefits and determine which path best suits your goals and resources.
Please note that Cyprus has a super privileged IP-box tax program with a possible rate of 2.5% for companies creating intellectual property products. However, the rate depends on how fully the product is developed on the island. If the product was partially developed abroad, only the part developed on the island is taxed at a reduced rate. Read more about IP-box in our article and save on taxes.
How to open a company in Cyprus in 2023
Opening a company in Cyprus in 2023 involves several steps. You must prepare the necessary documents, check the uniqueness of the desired company name with the Registrar of Companies in Cyprus, provide the required documents and information, and pay the appropriate fees.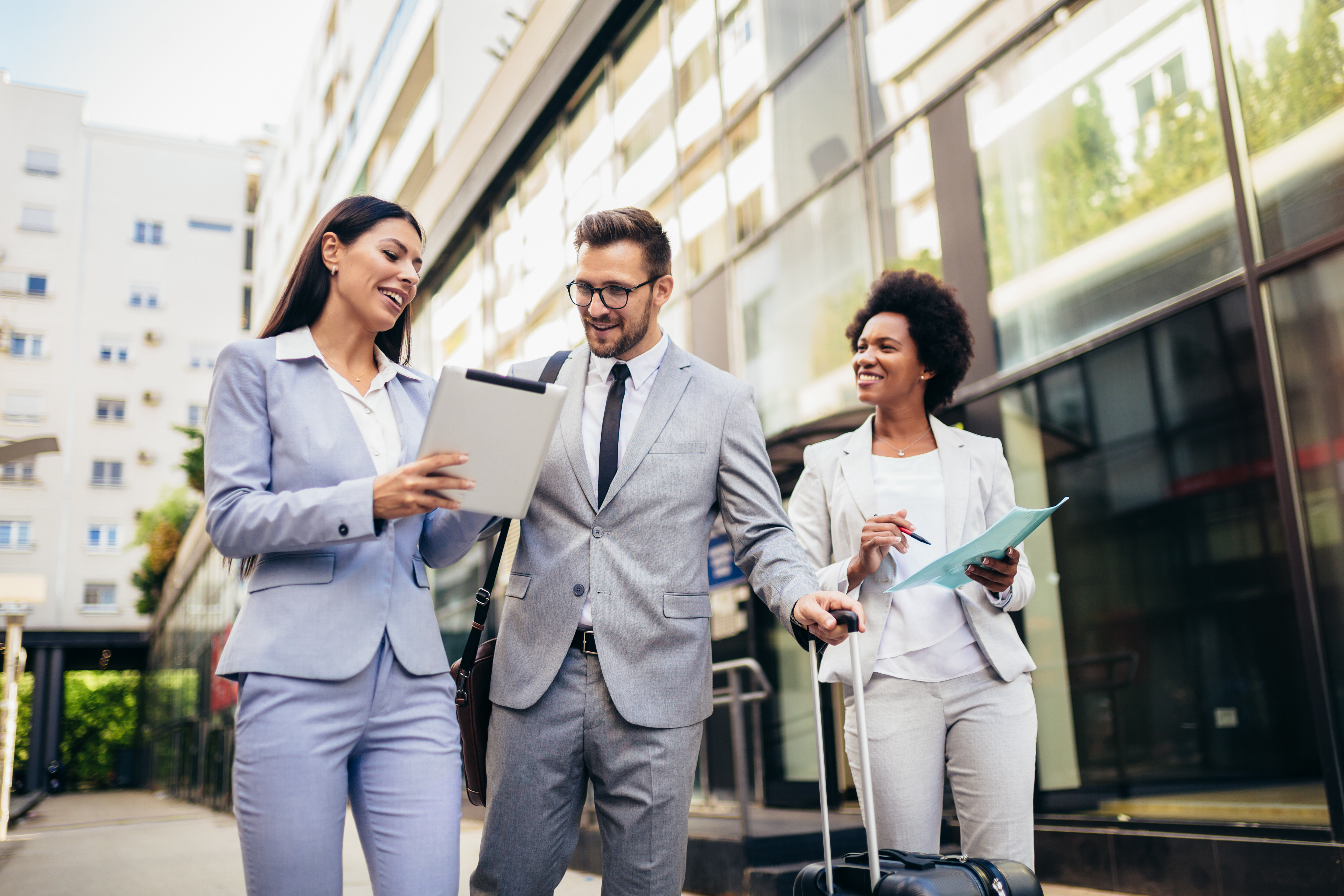 SPM Real Estate will help you open a company in Cyprus and buy real estate for corporate and personal use
To open a company in Cyprus, you will need to take the following steps:
Step 1: Choose the form of business. Choose the most suitable company form for your business in Cyprus. Options include Limited Liability Company (LLC), Public Limited Company (PLC), and others.

Step 2: Identify the company name. Check whether your company name is available at the

Cyprus Companies Registry

. Your company name should be unique and not duplicate other registered companies on the island.

Step 3: Company registration. Register your company with the Cyprus Companies Registry. You will need a legal address in Cyprus, which can be provided by a law firm, as well as some documents, such as the company's articles of association and documents on the company's owners.

Step 4: Obtaining a tax number. Obtain a tax number for your company from the Cyprus tax office.

Step 5: Open a bank account. Open a bank account for your company.

Step 6: Obtain Licenses and Permits. If your business requires special licenses or permits, obtain them from the relevant authorities.

Step 7: Signing contracts. Sign contracts for office rentals, transportation, and other services your business needs.

Step 8: Register with the national social security system. Register your company with the national social security system.
The advantages of buying a ready-made business in Cyprus include having an established client base, but there are also risks, such as the possibility of hidden debts. Creating a new company gives more freedom.
You can contact SPM Real Estate specialists and order the service «Opening and registration of a company in Cyprus» with full support.
Also, learn how to open a bank account in Cyprus: the procedure, documents, the best banks, and innovations 2023. For your business to function on the island, you must open an account with a local bank. We have described the conditions of different banks and the procedure for opening an account in detail.
Cyprus tax residents have several tax advantages compared to other EU countries. Learn how to become a Cyprus tax resident and optimize your taxes.
SPM Real Estate is your partner in life, business, and investments.
Download our brief checklist on starting a business in Cyprus so you don't lose important information:
Download the check list in PDF
Источники
Revenue from Tourism / Republic of Cyprus, Statistical Service
Данные по туризму на Кипре / Take-profit.org
Deputy Ministry of Tourism, Republic of Cyprus
Δύο τάσεις στην αγορά ακινήτων το 2023 / Stockwatch
Residential Property Price Indices / CENTRAL BANK OF CYPRUS
Agri-Food Markets / European Commission
Ministry of Health, Republic of Cyprus
Tax Department / Ministry of Finance, Republic of Cyprus
Department of Agriculture / Ministry of Agriculture, Rural Development and Environment, Republic of Cyprus
Department of Registrar of Companies and Intellectual Property / Ministry of Energy, Commerce and Industry, Republic of Cyprus
Searching the Business Register / Department of Registrar of Companies and Intellectual Property, Ministry of Energy, Commerce and Industry, Republic of Cyprus
World Economic Situation and Prospects 2023 / UNITED NATIONS
Global Risks Report 2023 / World Economic Forum
5 economic challenges that await us in 2023 / Deutsche Welle
Start your Business / Business in Cyprus, Ministry of Energy, Commerce and Industry, Republic of Cyprus