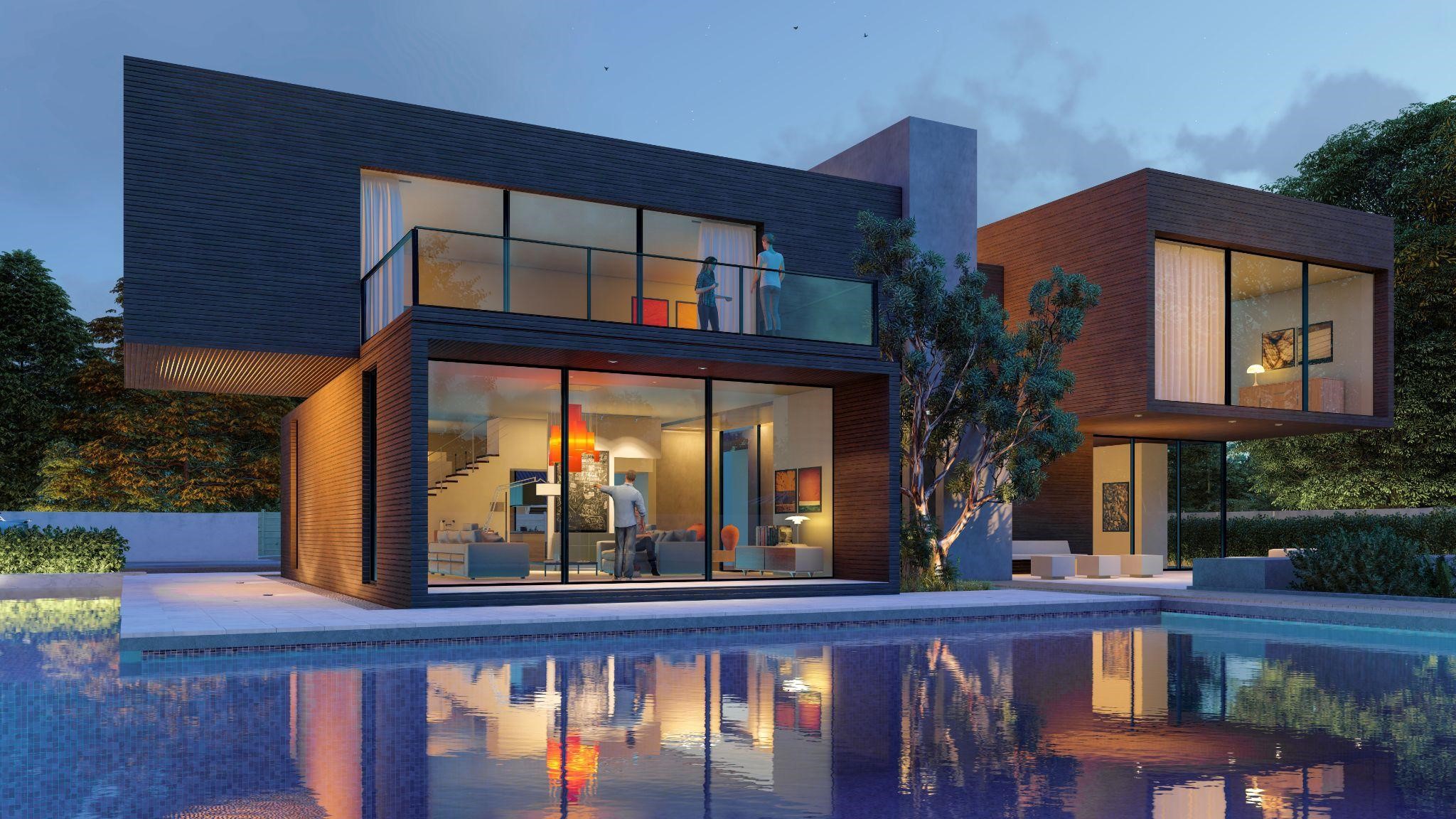 Buying residential property in Cyprus is suitable for permanent residence Fast Track
Primary property in Cyprus is not just a dwelling. It is also an investment and a direct and fast way to obtain a European Permanent Residence. Buying an apartment in Cyprus and moving in gives you confidence in safety (the island is the 5th safest in the world), high quality of life, excellent climate, clean environment, and the ability to travel around the world without a visa.
Once you get a permanent residency in Cyprus by purchasing a property, this status becomes endless for you (it does not need to be renewed), and you can arrange it for the whole family. Here you can read more about obtaining permanent residency in Cyprus and its benefits.
We, the SPM Real Estate team, offer you 14 new residential properties on the island for consideration. It's interesting: atmospheric bungalows, luxury villas, and comfortable apartments in technologically advanced houses.
Property in Limassol
Housing in Limassol, a large and rapidly developing business center of the island, is represented by apartments in technologically advanced apartment buildings and cozy villas. You will not get bored here. All the giant companies conduct their activities in this city. In addition, there is a sizable Russian-speaking diaspora here, and they can speak to you in Russian in the stores and pharmacies.
Apartments outside the city with a view of the Salt Lake of Limassol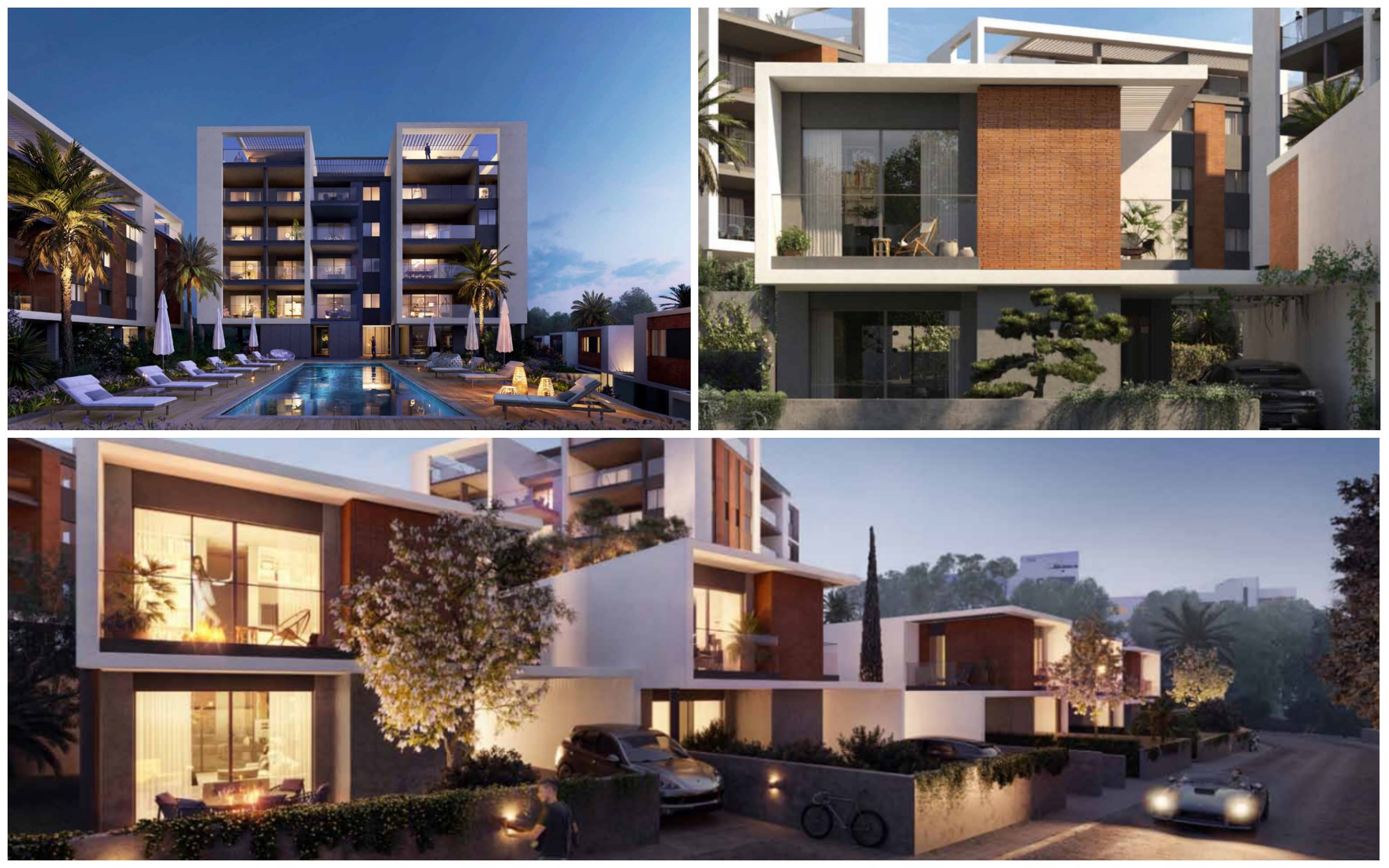 Apartments in Limassol overlooking the Salt Lake
This exquisite property is located in the Polemidia neighborhood. There are 40 apartments in the building. Apartments for 1, 2, and 3 bedrooms, and there are also penthouses for 4 bedrooms. Here you will feel the comfort and high quality of life. You have a breathtaking view of Limassol Salt Lake, Cyprus' largest lake, and the sprawling city. And on the covered veranda, you can meet the dawn with a cup of aromatic coffee. Also, the complex has a shared swimming pool and gym. Each apartment has one parking space.
price: from 211,000 €

number of rooms: 1-2-3-4

total area: 81.2 m²

living area: 55.4 sq.m

covered porch: 44753 m²

parking space
View apartments overlooking Salt Lake
High-quality apartments with panoramic sea views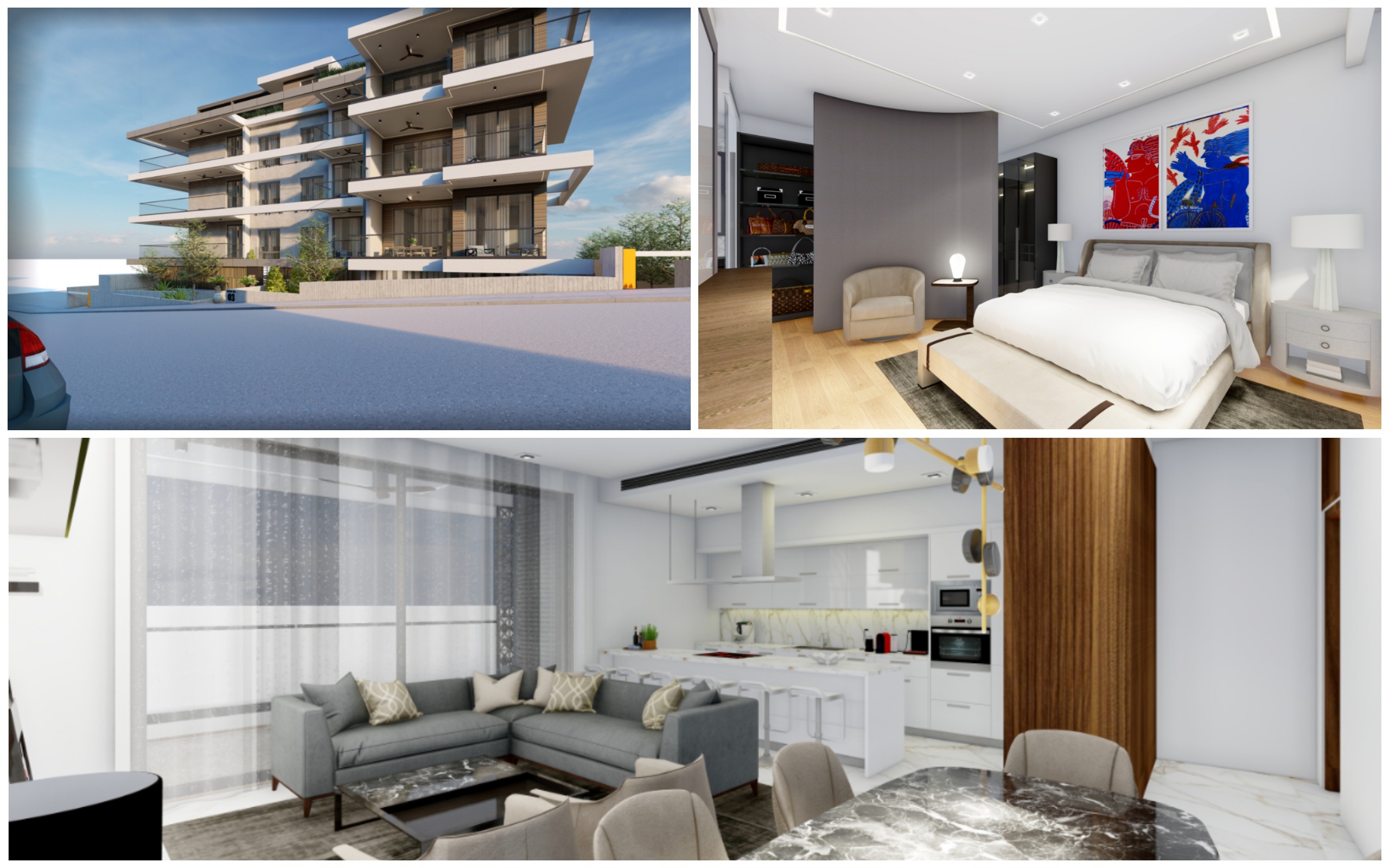 Apartments in Limassol with sea view
The peculiarity of this complex is the walking distance of all amenities and infrastructure. The Greek Grammar School and kindergarten are very close by. The apartments in the house are 2-bedroom, and almost all overlook the magnificent scenery of the Mediterranean Sea. You can admire the sunsets and sunrises from the spacious balconies. Each apartment has an attached parking space and storage room to store your belongings comfortably. You can spend your leisure time in the complex in the Jacuzzi and the roof garden. And the cost of apartments allows you to quickly, in just 2 months, get permanent residence in Cyprus for investment when buying property (the procedure Cyprus Fast track Permanent residence permit).
price: from 370,000 €

number of rooms: 2

total area: 116.4 sq.m

living area: 90.4 sq.m

covered porch: 26 sq.m

storeroom: 5 m²

parking space
View apartments with sea views
Two-story villas with sea and mountain views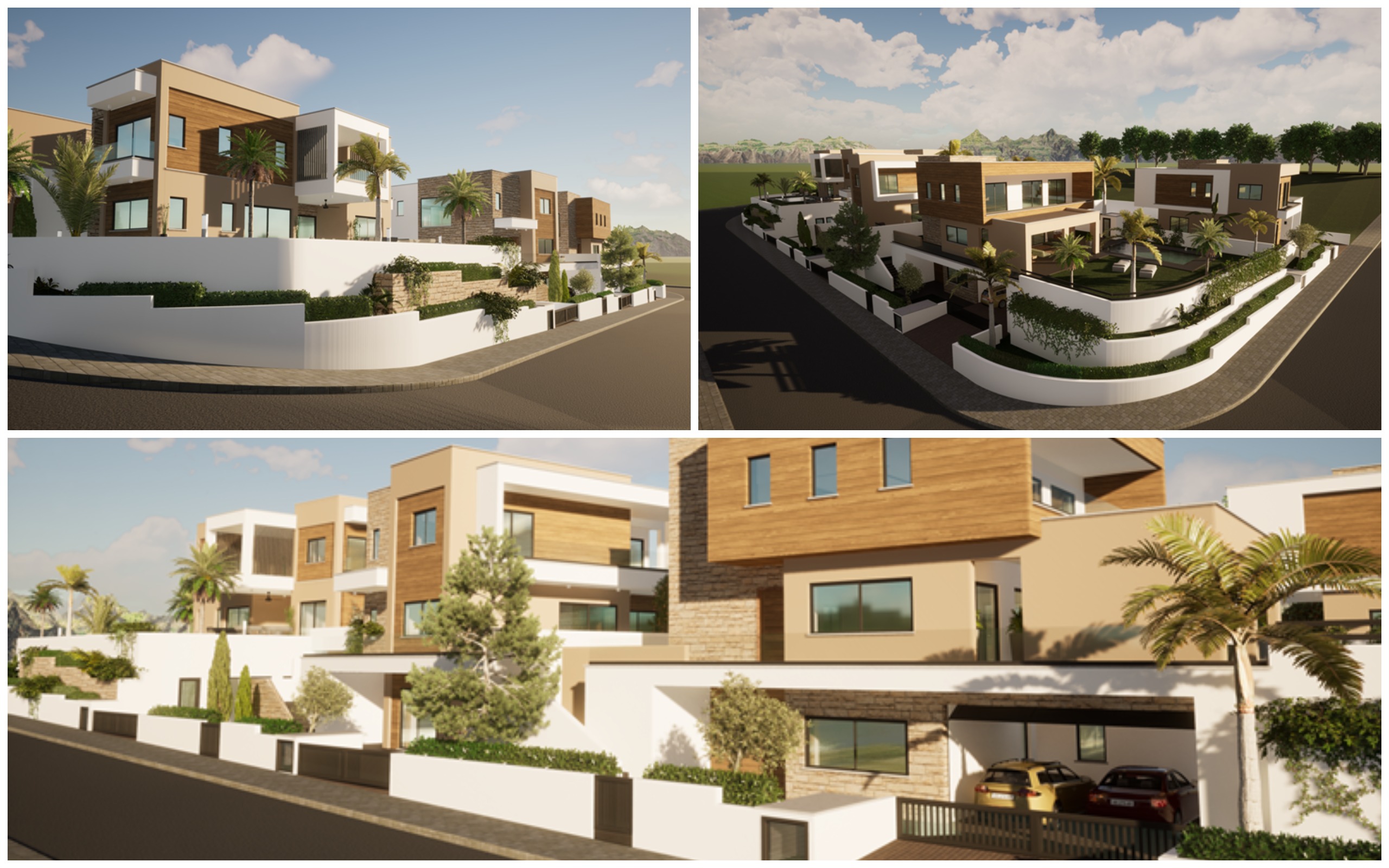 Villas in Limassol with sea and mountain views
In the area of Mouttagiaka, there is a complex of two-story villas, each with 3 bedrooms. The peculiarity of this object is a combination of the serene atmosphere of nature and the proximity of bustling city life. The windows of the villas overlook the blue waters of the Mediterranean Sea and the magnificent mountains. The complex is located on the hillside and immersed in green landscaped gardens, creating an atmosphere of serenity. The sea is at hand — just a few minutes on foot. To the city, too — only 10 minutes, and you are in the heart of the bustling city life. All amenities are within walking distance, from stores and bars to restaurants and schools.
price: from 1,150,000 €

number of floors: 2

number of rooms: 3

total area: 236 m²

living area: 134 m²

plot: 448 m²

covered porch: 69 m²

parking space

swimming pool

roof garden
View villas with sea and mountain views
Ultra-modern mansion in a prestigious area of Limassol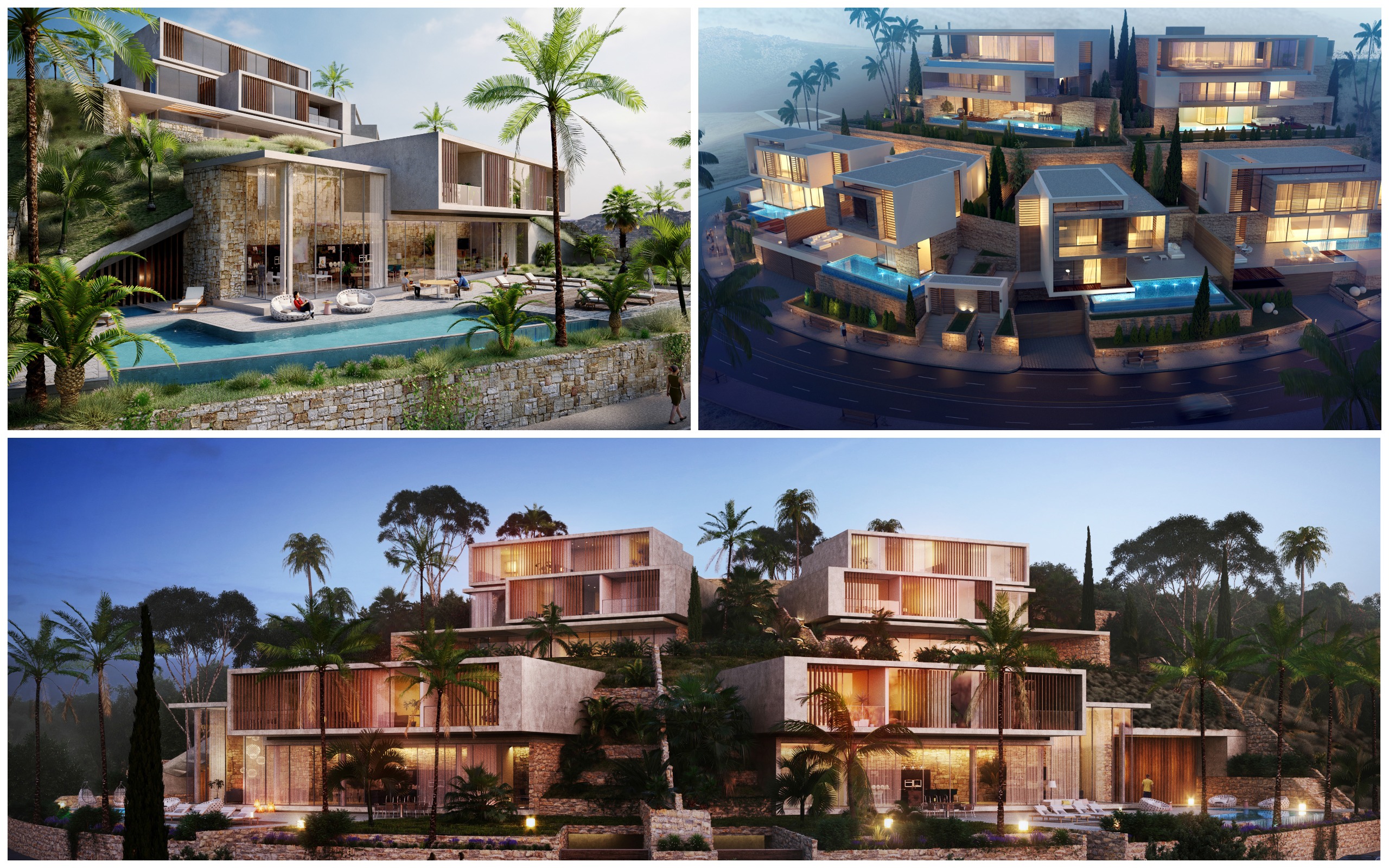 Prestigious mansion in Limassol
Luxury cottage project including 4 ultra-modern five- and six-bedroom mansions. Each property has large plots of land ranging from 820 sq.m. to 1050 sq.m. The peculiarity of the project is its location — the area of Agios Tychonas, one of the most prestigious areas of Limassol. Just 2 minutes away are the 5-star hotels Four Seasons and Amathus. The same grandeur and spaciousness inside the villas — the interior area can range from 503 to 597 square meters. And nothing beats the view from the enormous floor-to-ceiling windows — these are stunning Mediterranean panoramas, exceptionally breathtaking at sunrise and sunset. The house's modern design reflects the new architectural trends, installed the latest advanced engineering technology, finished using only the highest quality materials, established a system of «smart home» and the elevator, and a private infinity pool finished with mosaic tiles inside and outside. By buying this property in Cyprus, you are acquiring an ultra-comfortable modern mansion and a profitable real estate investment.
price: from 4,300,000 €

number of floors: 3

number of rooms: 5-6

total area: 550.9 m²

living area: 424.6 m²

plot: 842 m²

covered porch: 85.5 m²

open veranda: 107.9 m²

storage room: 40.8 m²

2 parking spaces

private pool
Property in Paphos
Paphos is an ancient city formerly the capital of Cyprus. According to legend, it was in the waters of Pafos that the goddess Aphrodite bathed. Today it is a rapidly developing policy with all the infrastructure, comfort, excellent beaches, and many attractions. Here you will find comfortable apartments, atmospheric bungalows, and luxury villas of Pafos.
Apartments with a rooftop garden and 360-degree sea views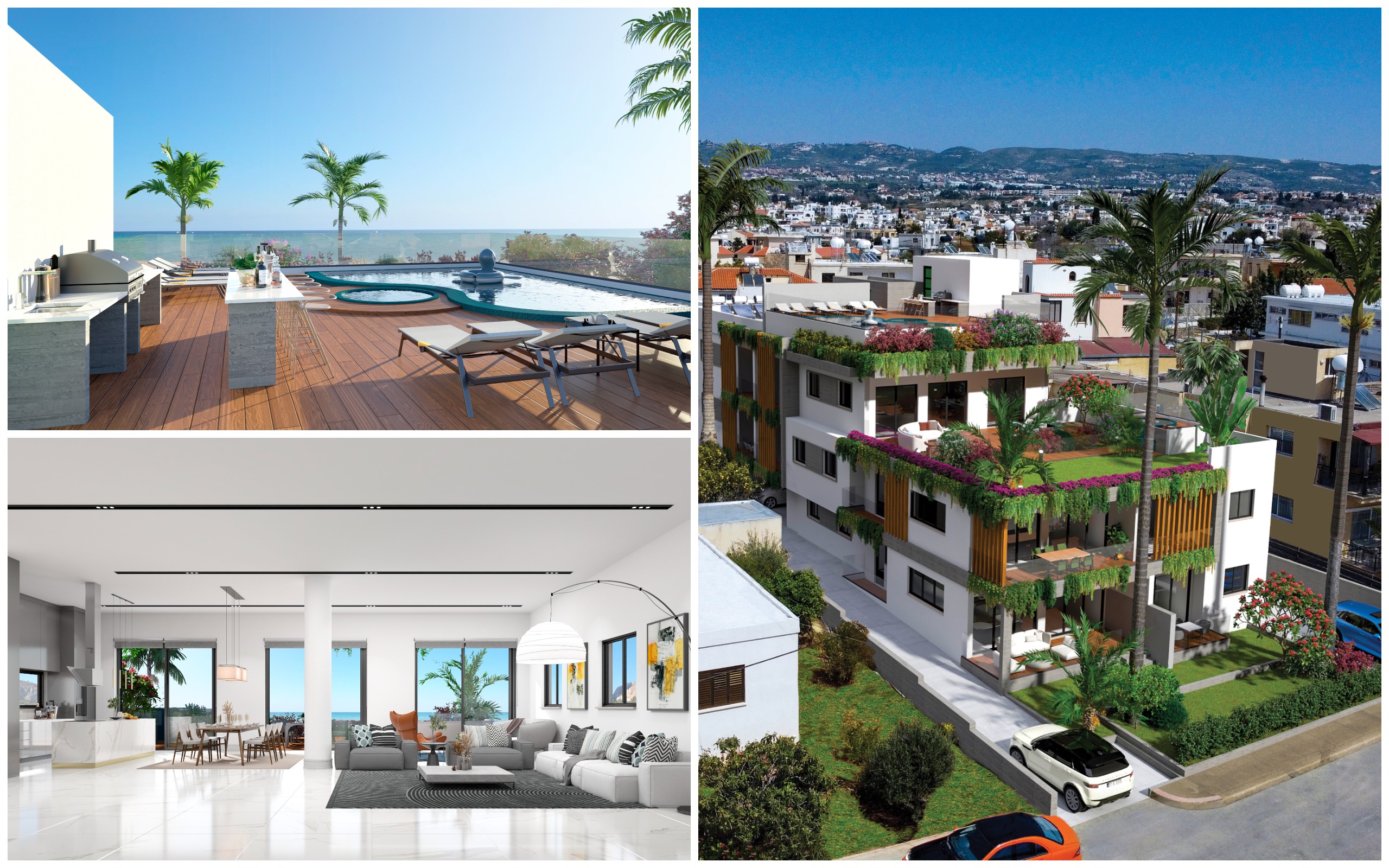 Apartments in Paphos with 360-degree view
One of the exclusive projects in the Chloraka area with a modern signature design focused on luxurious everyday living. Open floor plan and plenty of space. Two-bedroom apartments. The project's location is so fortunate that it opens up a stunning 360-degree view of the sea. On the roof is a garden with panoramic sea and city views and a communal swimming pool in the yard, allowing you to refresh yourself at any time. There is an elevator and a gym, and each apartment has a storage room.
price: from 250,000 €

number of rooms: 2

Total area: 94.31 m²

covered porch: 8.7 m²

parking space

community pool

roof garden

gym
View apartments with 360-degree views
Apartments in the center of Paphos in a complex with green gardens on the floors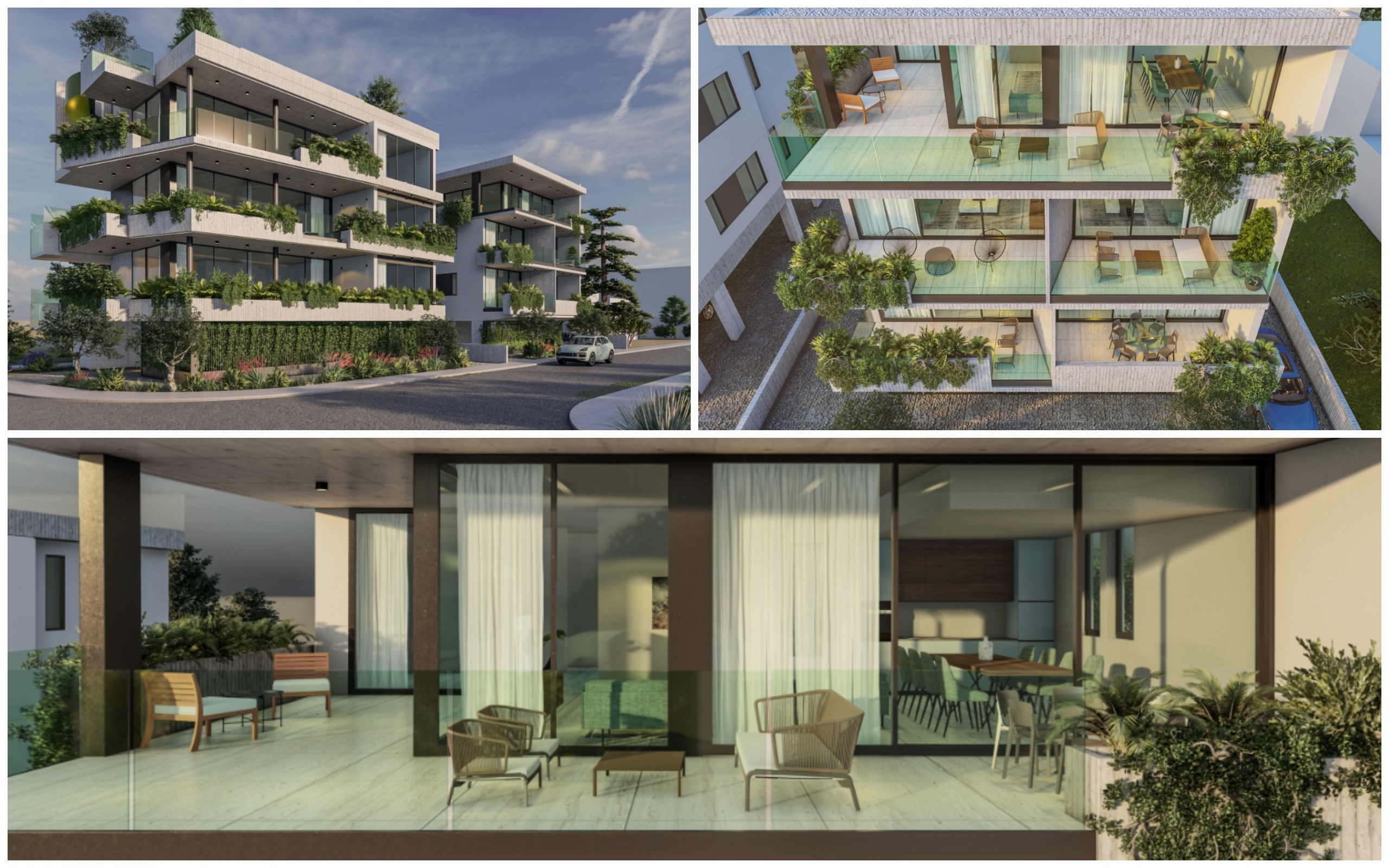 Paphos apartments complex with gardens on the floors
The project is located in the center of Paphos, within walking distance of all infrastructure and the center of city life. The apartments are designed to optimize living space. There is a lot of light space due to the spacious open-plan living room and kitchen. Large sliding windows open onto spacious verandas that surround the living room. The greenery on the patios and floors creates a garden atmosphere in the city, cleans the air, and cools the building. It is enjoyable to live here. CCTV monitors security. Buying such an apartment in Cyprus and moving in, you will immediately feel healthier because the island's environment is one of the cleanest in Europe.
price: from 240,000 €

number of rooms: 2

total area: 100.5 m²

parking space

covered balcony
View apartments with green gardens
3-bedroom apartment with roof garden and pool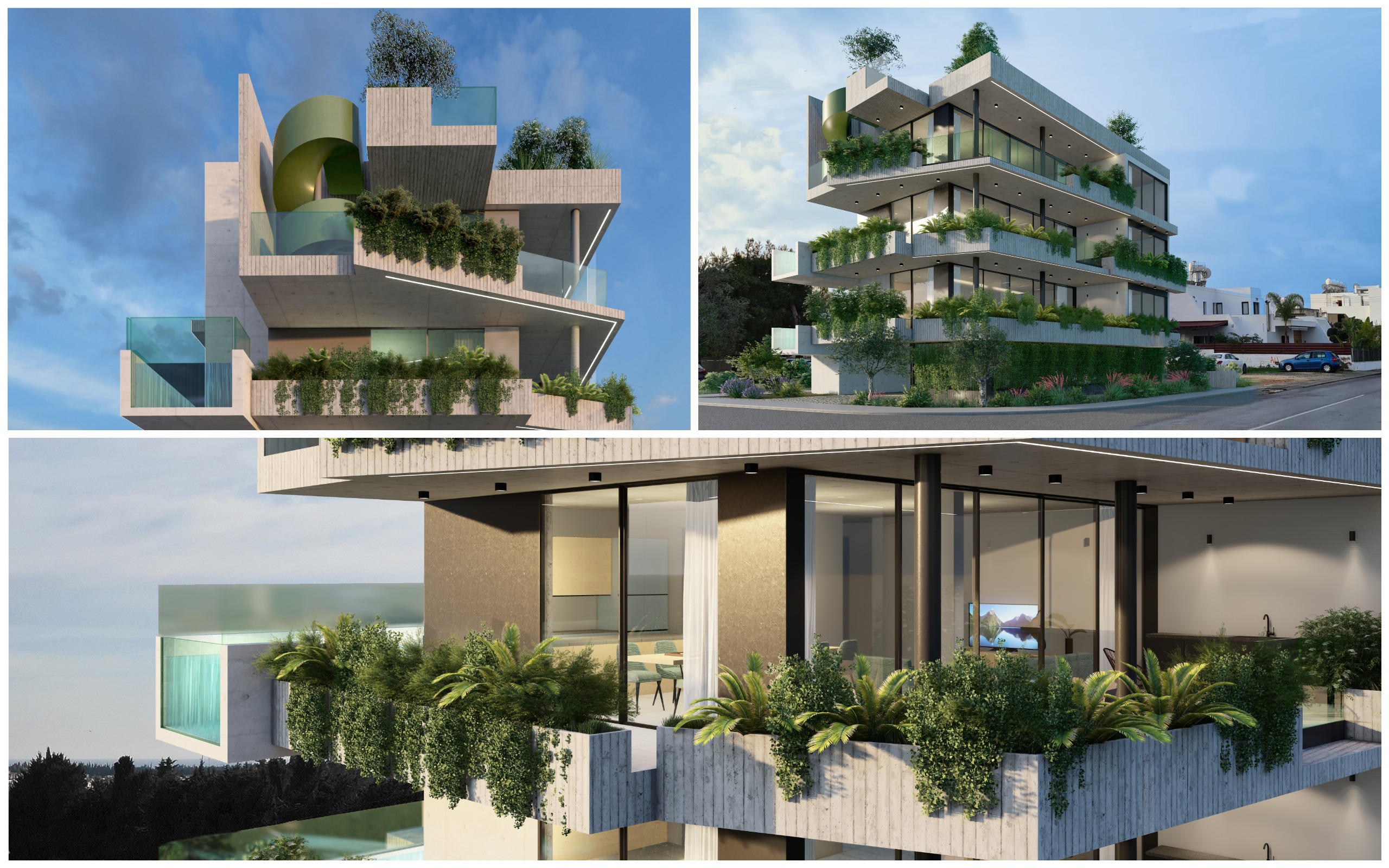 Green apartments in Paphos
A luxurious urban property with an innovative design conveniently located near all the amenities needed for daily living. The home has 3 floors, each with a 3-bedroom apartment occupying the entire floor. The comfort of this dwelling is complemented by underfloor heating, with which your feet will never get cold in the winter, as well as a security camera for complete security. On the roof of the building is a picturesque green garden with a swimming pool and a BBQ area for fun and delicious evenings.
price: from 558,800 €

number of rooms: 3

total area: 266 m²

living area: 224 m²

parking space

roof garden with swimming pool

BBQ area

floor heating

video surveillance
Complex of two villas and one bungalow with a landscaped garden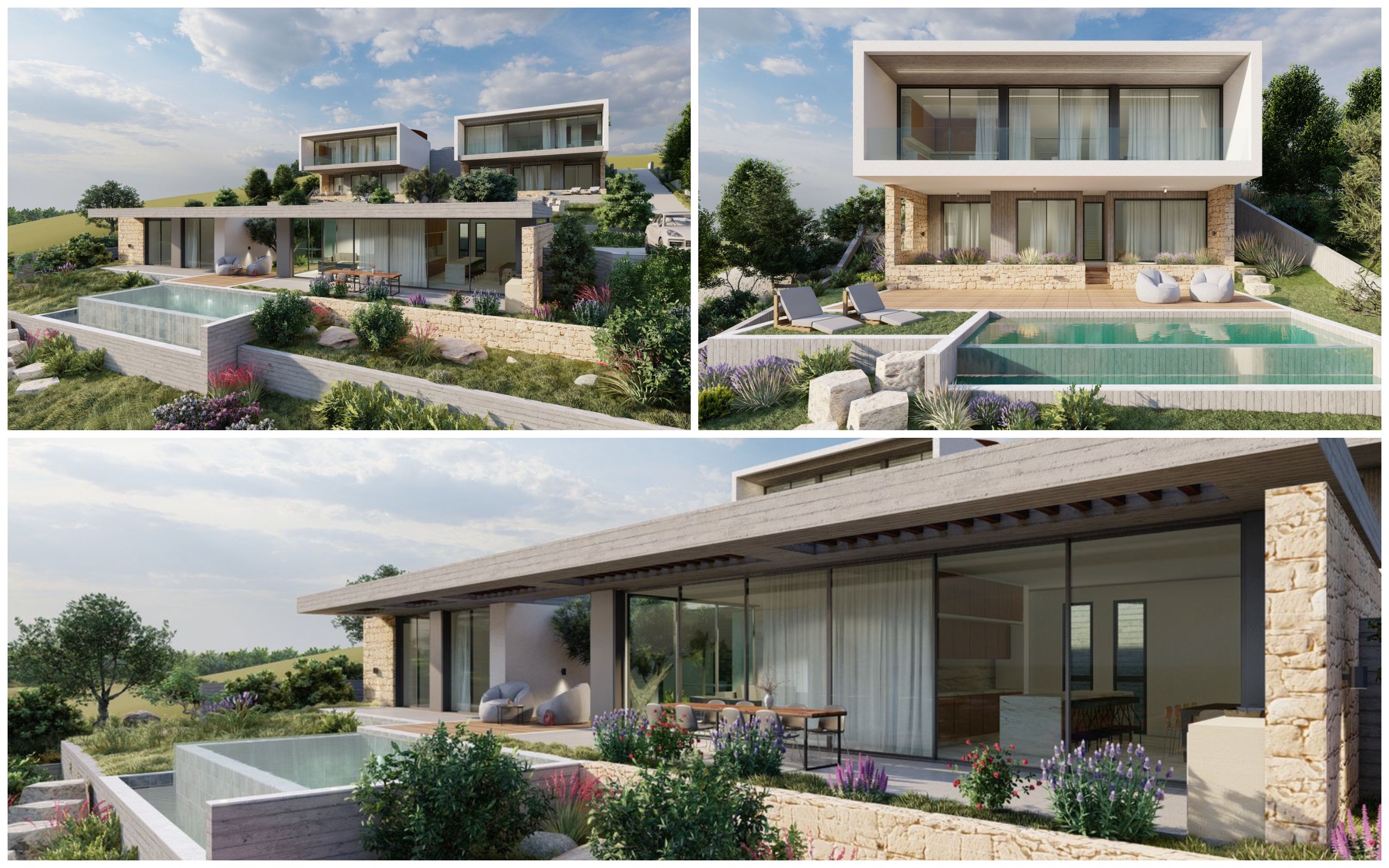 Complex of villas and bungalows in Paphos
In the coastal area of Chloraka, close to all amenities and infrastructure on a spacious plot spread over two villas and one bungalow, each on two floors and with 4 bedrooms. The windows overlook the sea and green fields, soothing the soul of tranquil natural views. The grounds are landscaped gardens with a chamber-like atmosphere, and each property has a private pool to cool off on a hot day. This is a very cozy home to live in, but also an excellent investment to get a permanent residence in Cyprus by purchasing real estate.
price: from 950,000 €

number of floors: 2

number of rooms: 4

total area: 260 m²

plot: 500 m²

2 parking spaces

landscaped garden

private swimming pool
Comfortable 3 and 4 bedroom villas for families in a quiet neighborhood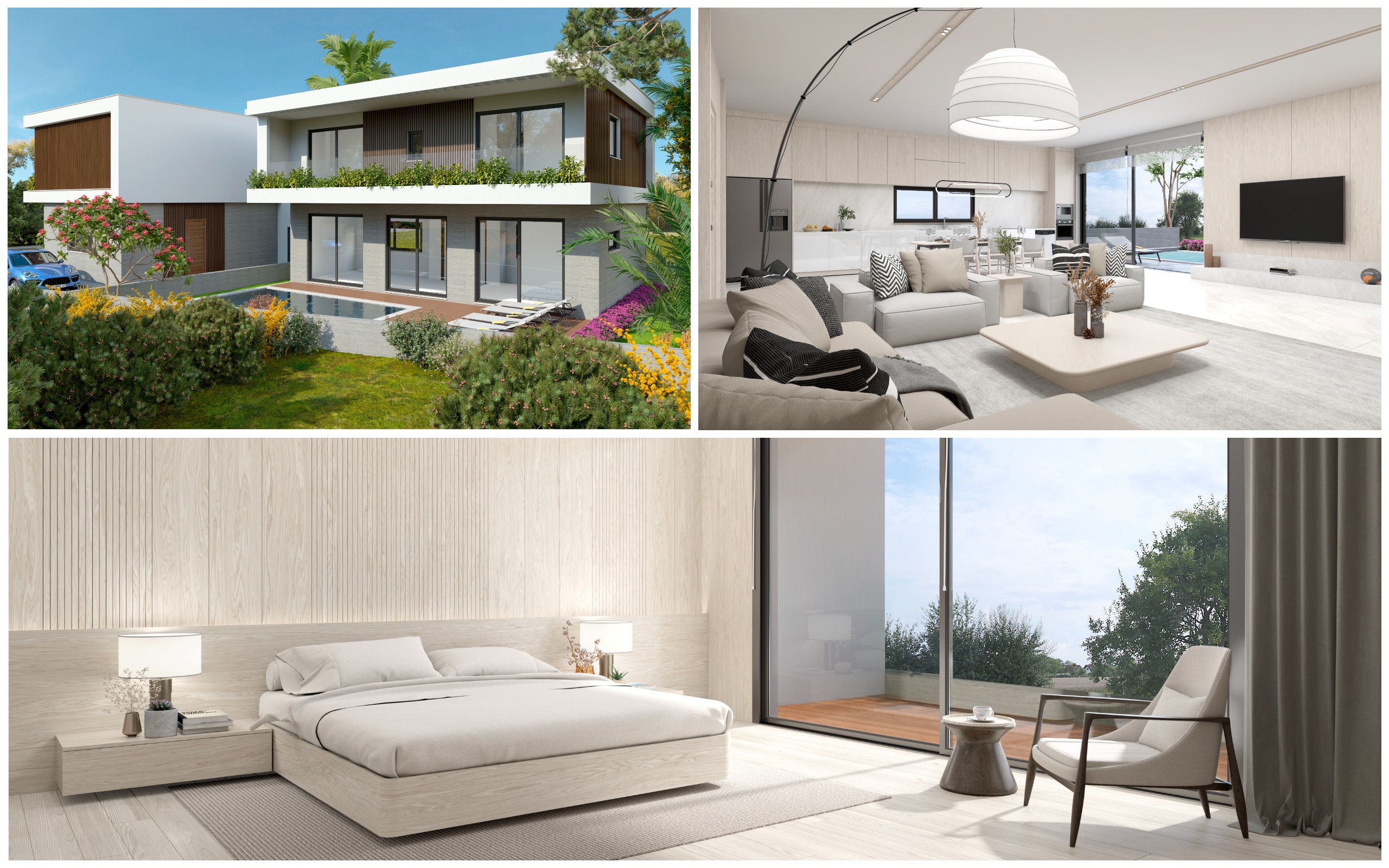 Family villas in Paphos
Stunning villas with an attractive modern design and open floor plan with 3 or 4 bedrooms. There is plenty of space both inside and out. The Smart Home system allows you to enjoy the comforts of home. The backyard has a private swimming pool surrounded by beautifully landscaped garden greenery. Located in the quiet developing area of Konya — it is very close to the highway, and you can quickly reach Paphos's center. The district has its infrastructure: taverns, bank, bakery, primary and secondary school, and mini market. This Cyprus property is the right choice for a family needing space, freedom, and seclusion from the hustle and bustle of the world.
price: from 490 000 €

number of floors: 2

number of rooms: 3-4

total area: 173 m²

plot: 270 m²

covered porch: 19 m²

open veranda: 20 m²

2 parking spaces

landscaped garden

private pool
Atmospheric bungalows and two-storey villas in Chloraka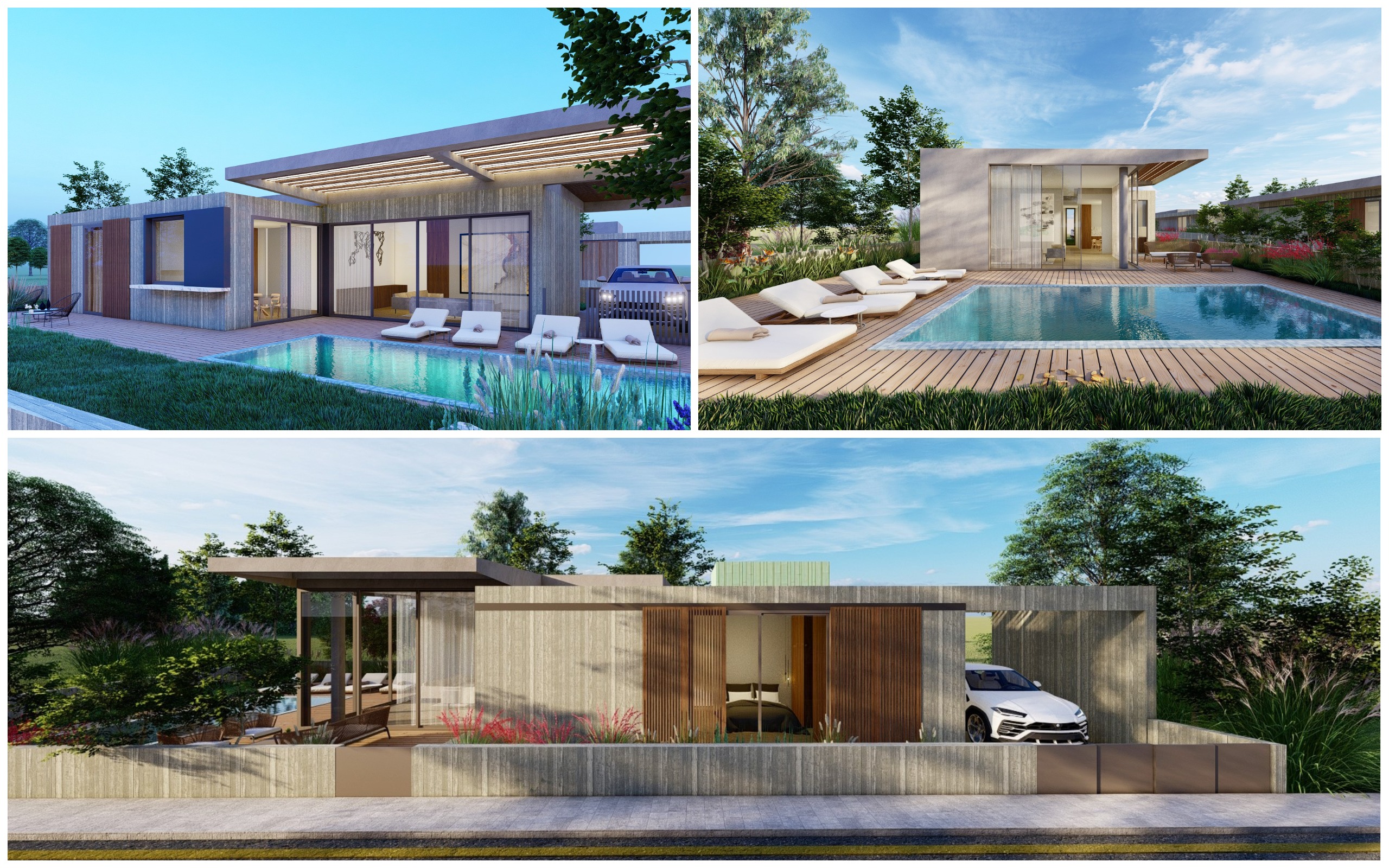 Villas and bungalows in Paphos near the sea
For bungalow lovers, this is an ideal option. The complex includes five 2-storey villas and 4 bungalows. You are located in the most popular area of Paphos — the colorful Chloraka, where you can quickly get to all amenities — distinguished by the impeccable architecture and unique design of each house. The sea is only 800 m away, the sea horizon is visible from the windows, and a private swimming pool is on-site. Admiring the beauty from the spacious veranda, you will feel the unity with nature, which is deprived of most megacities in the world.
price: from 508 000 €

number of floors: 2 for villas and 1 for bungalows

number of rooms: 3

living area: 170 m²

plot: 397 m²

parking space

private pool
View bungalows and villas in Chloraka
Property in Nicosia
Nicosia is the capital of Cyprus. The city is unique in that it is the only capital in the world, divided into two parts by different states. Infrastructure is being widely developed here, parks and squares are being built, and playgrounds are springing up like mushrooms after rain. Interesting investment properties are also available here.
Tech apartments in Nicosia for those who value comfort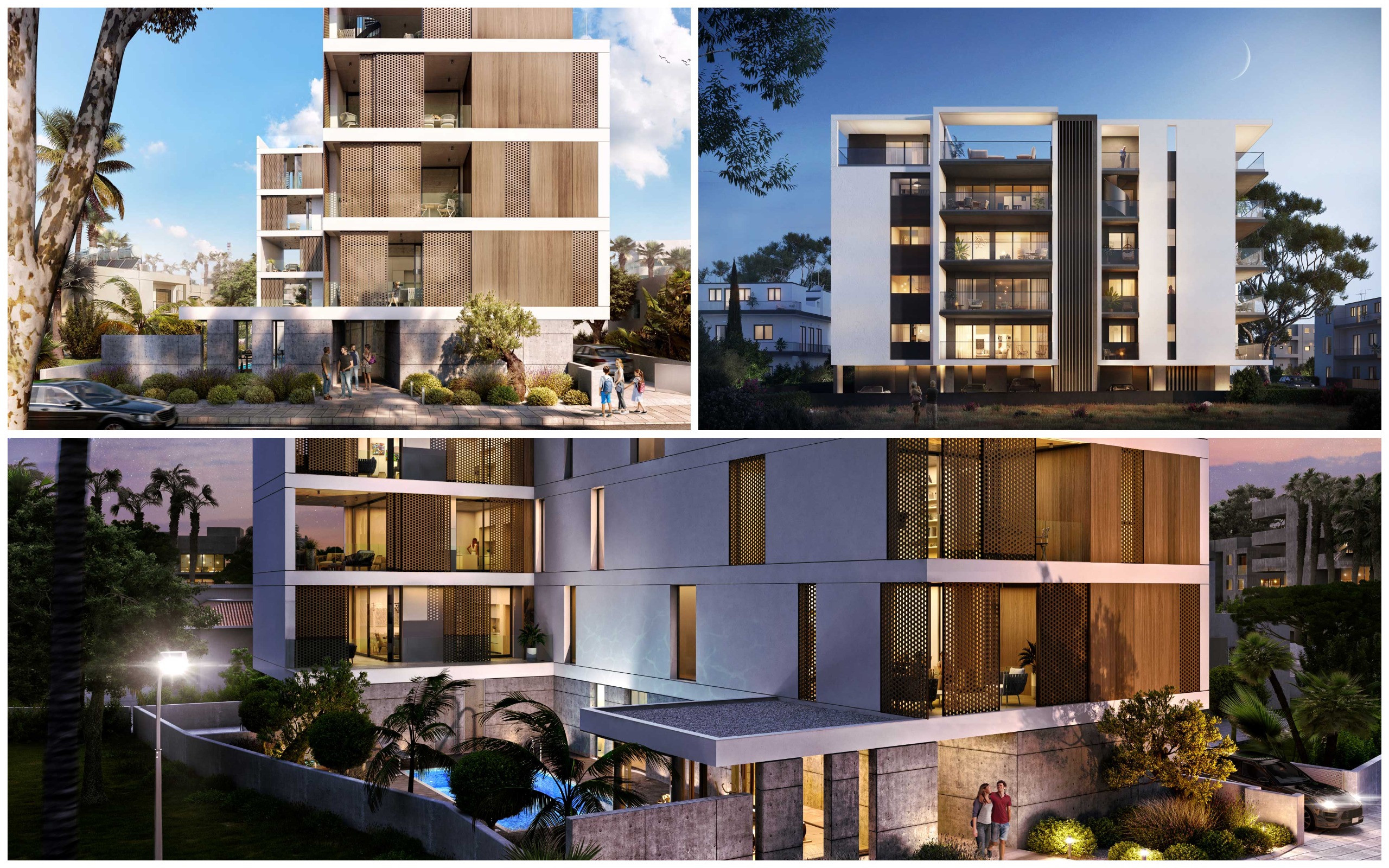 Luxury apartments in Nicosia
This tech home in the most prestigious area of the capital of Cyprus offers a choice of twelve luxury apartments and penthouses, each with 2, 3, and 4 bedrooms. The premises are framed by panoramic windows overlooking large spacious terraces, from where you can enjoy a breathtaking view of Nicosia, especially beautiful in the evening. The penthouses have access to a private roof terrace with Jacuzzi. This property in Cyprus combines modern architecture, advanced technology, and inspiring views from the windows in one project. Within walking distance of all the necessary infrastructure to not need anything. This complex was created for those who appreciate comfort and decent surroundings and want to emphasize individuality.
price: from 258,000 €

number of rooms: 2-3-4

total area: 120.9 m²

living area: 86.2 m²

covered veranda

parking space
Property in Ayia Napa
The resort town of Ayia Napa has long been known as the «Cypriot Ibiza». This place is perfect for those who love driving, outdoor activities, and entertainment. It is here that one of the island's most beautiful beaches is located — Nissi Beach. But the rest of the beaches are also proud owners of the blue flag, crumbly white sand, and clear azure water. This is the best place to relax with children, as the weather is always calm here, there are no winds, and the entrance to the sea is gentle and safe. Having bought an apartment in Ayia Napa, you will find yourself in the center of resort life while maintaining the necessary personal space.
Complex near the wild beach with sea views in Protaras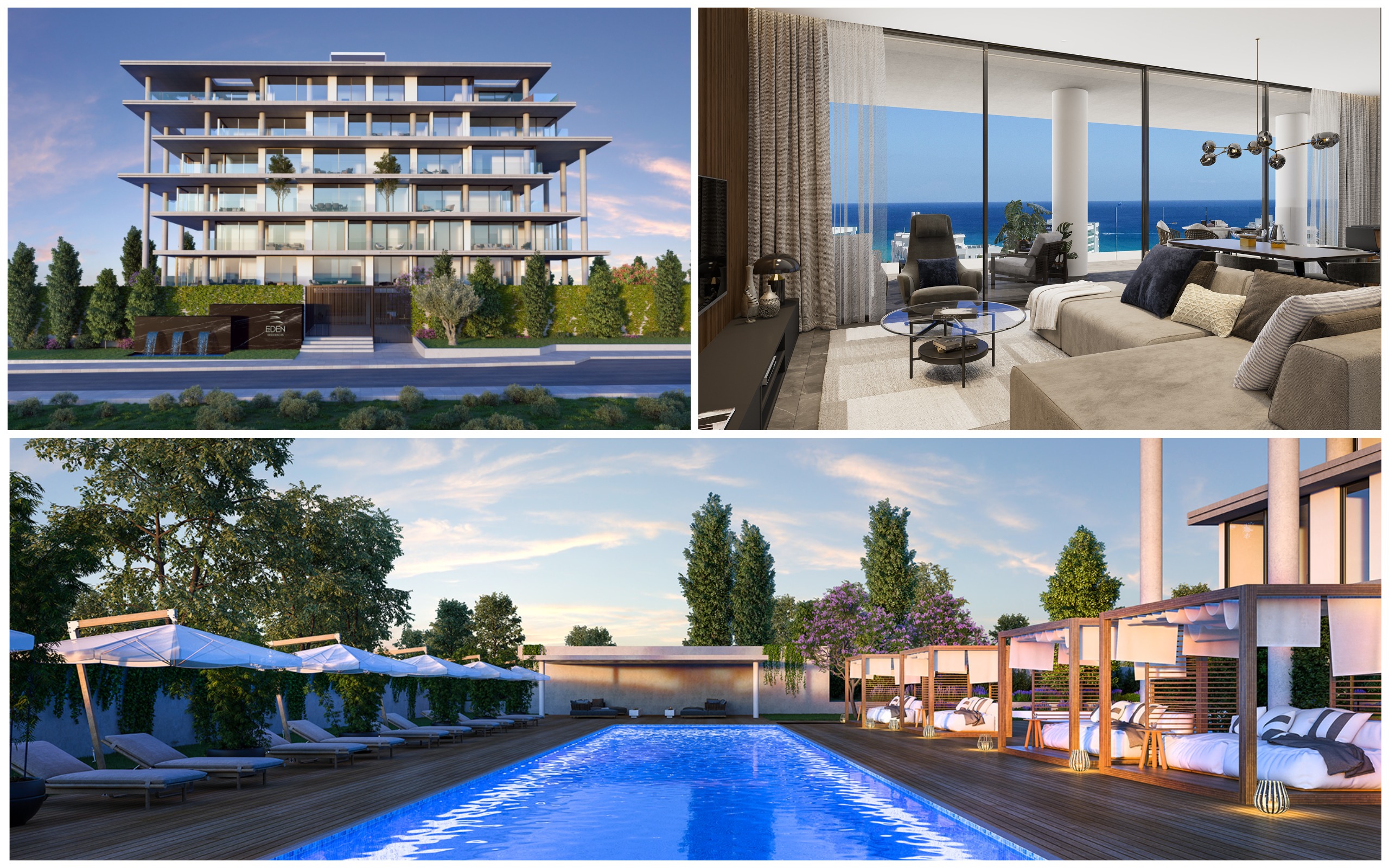 Apartments in Protaras near Ayia Napa
This gated complex is just 400 meters from the Mediterranean Sea in the heart of Protaras, close to a wild beach. It offers a breathtaking view of the sea from the windows. This project in Ayia Napa includes 17 apartments, each with 2 or 3 bedrooms. Huge panoramic windows and floor-to-ceiling glass facades create a magical atmosphere. In addition to apartments on the upper floors, there are penthouses, each with access to the roof, a private garden, and a swimming pool. From the infrastructure, the complex is equipped with a gym, a communal swimming pool, and a playground. You will have a parking space and a storage room. Concierge service provides safety and comfort. Also, you can quickly get to any infrastructure facilities because they are within walking distance.
price: from 680,000 €

number of rooms: 2-3

total area: 142.5 m²

living area: 85.3 m²

covered veranda: 28.7 m²

parking space

pantry

communal swimming pool

gym

concierge service
Comfortable 2-storey villas with a large plot from a Japanese architect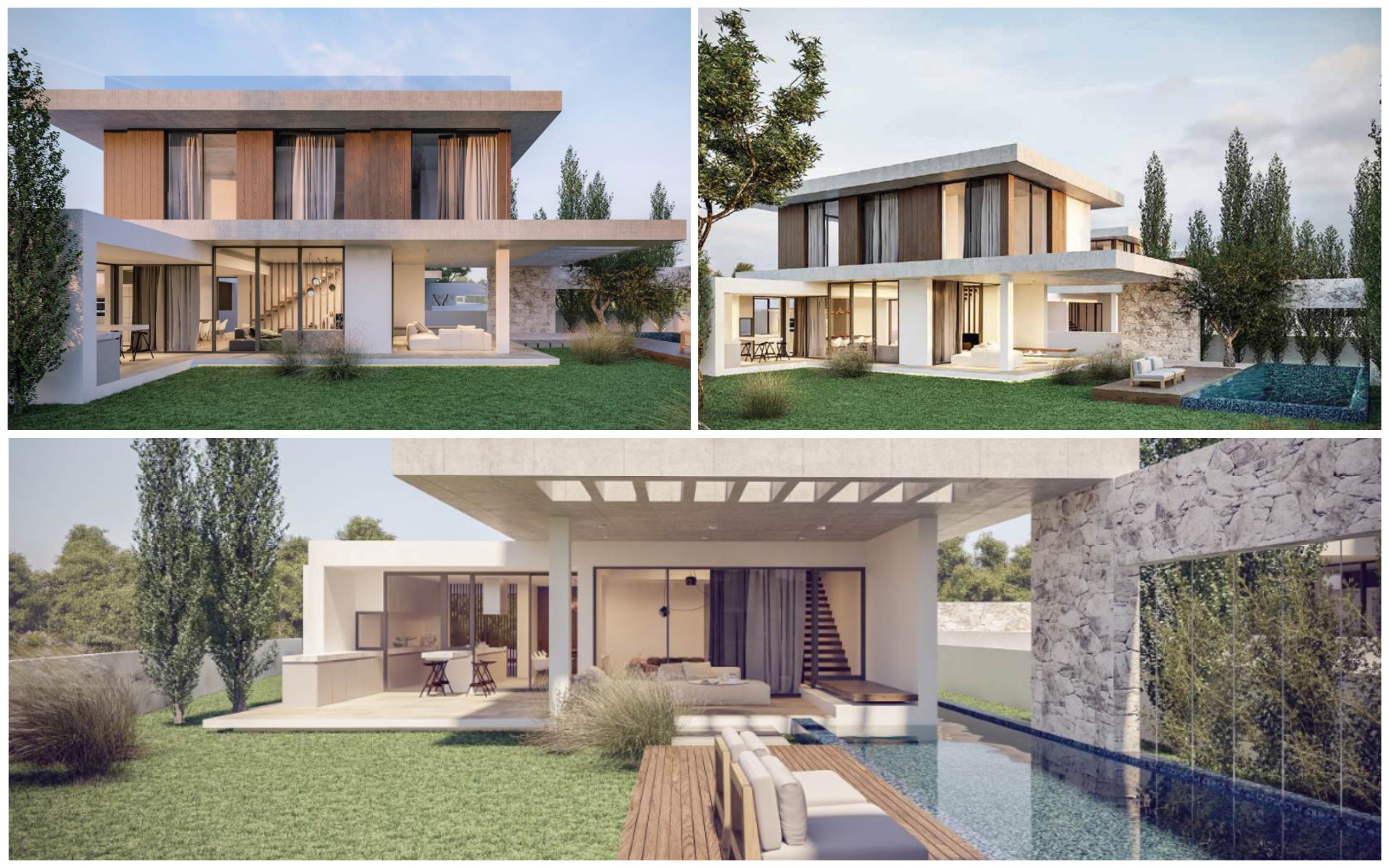 Villas from a Japanese architect in Ayia Napa
Luxurious complex of 9 villas located in the lively resort town of Protaras. The two-story villas are surrounded by nature and feature wood, stone, and concrete elements. The project is spread over a large plot of land, which allows the villas to be organized in such a way as to create the maximum space for a comfortable life. Each villa consists of 3, 4, or 5 rooms. There is covered parking, a private swimming pool, and a spacious designer roof garden where you can enjoy life away from the hustle and bustle of the city. A barbecue area will allow you to spend soulful evenings with friends. And you can walk to the beach — only 700 m from the house. By the way, the cost of a villa in this complex allows you to obtain permanent residence in Cyprus for the whole family in just 2 months.
price: from 645,000 €

number of rooms: 3-4-5

total area: 191 m²

living area: 143.6 m²

covered veranda: 47.60 m²

plot: 415.70 m²

parking space

private pool

barbecue area

roof garden
View villas from a Japanese architect
Property in Larnaca
Larnaca is a resort city inferior in size to the capital Nicosia and the business center of Limassol. Historically, Larnaca is one of the oldest continuously inhabited cities. There is a vibrant history here. Now it is a booming city with excellent buildings and the most significant international airport on the island. Apartments in Larnaca are also surprising in their scope.
Complex with towers and an underground meditation room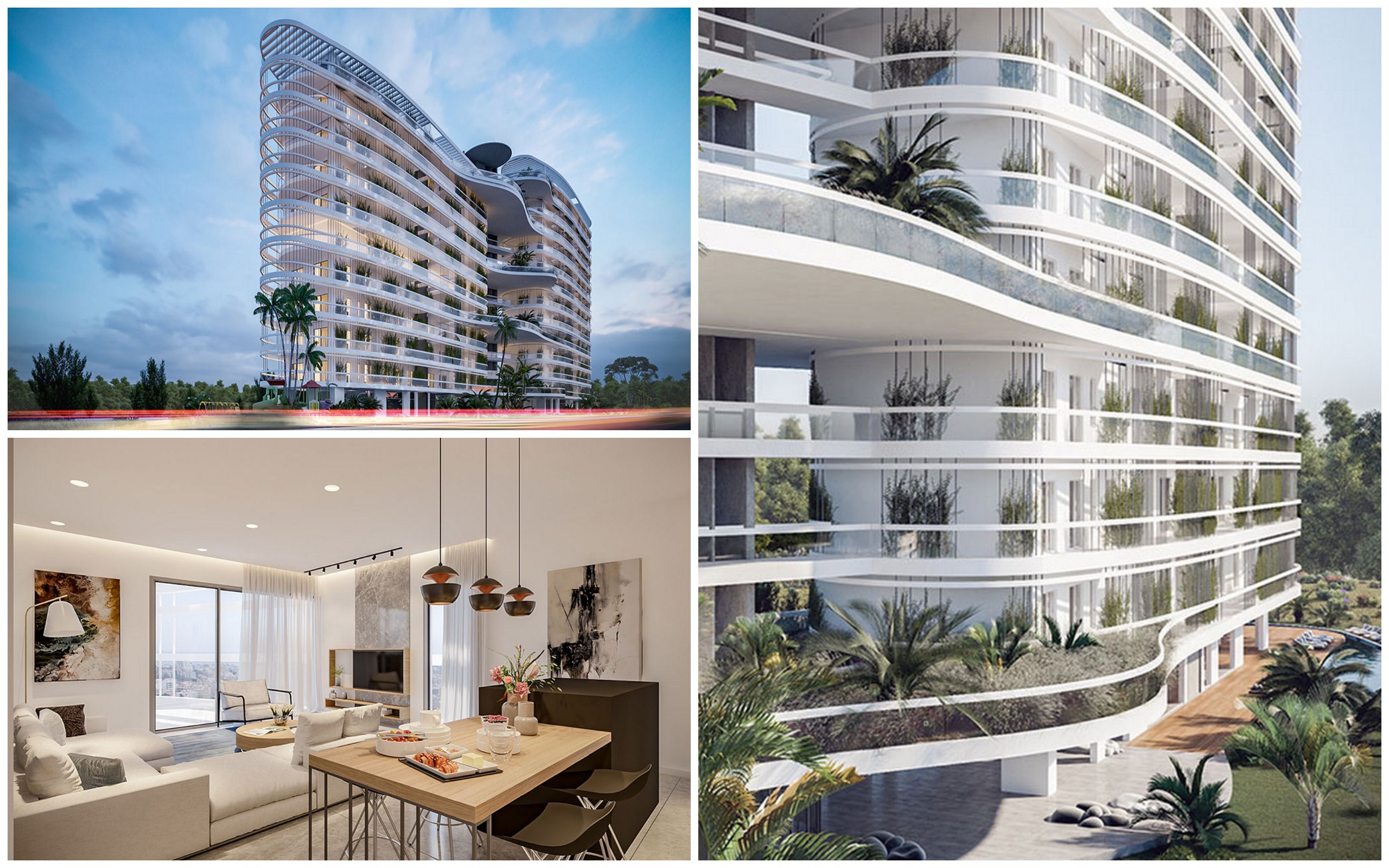 Apartments in Larnaca in the towers
The complex is located in the center of Larnaca, on Griva Digeni Avenue. It is a fantastic building of two towers with a futuristic design and a fully developed internal infrastructure. Here you can buy 2-3-4-room apartments. On the roof, a picturesque garden pleases with beauty. There are two common pools — for adults and children. And you don't need to go far to the gym — it is right in the building. From other infrastructure, the shared kitchen and dining room, a bar, a playground, and a chip of the complex — an underground room for solitude and meditation with comfort. The complex has a large parking lot for 100 cars.
price: from 202,350 €

number of rooms: 1-2-3

total area: 71 m²

living area: 60 m²

covered veranda: 11 m²

parking space

common adult and children's pools

roof garden

elevator

lobby
View apartments in the complex with towers
Each of these residential properties in Cyprus will bring comfort and high quality to your life. But that's not all. Ownership of real estate can be proof of your intention to be in Cyprus, which will allow you to obtain the status of a tax resident of the country. Please find out more about Cyprus tax residency and its benefits.
Incidentally, innovation hubs are also great for investment and good returns. Read our material about what innovation hubs are and how to get a good ROI with their help.
SPM Real Estate is your most valuable contact in Cyprus.
In order not to lose important information, download our short checklist:
Download the check list in PDF